Bread Box Bakery & Café
120 N Morton St
Shipshewana
Contact Information
260-768-4629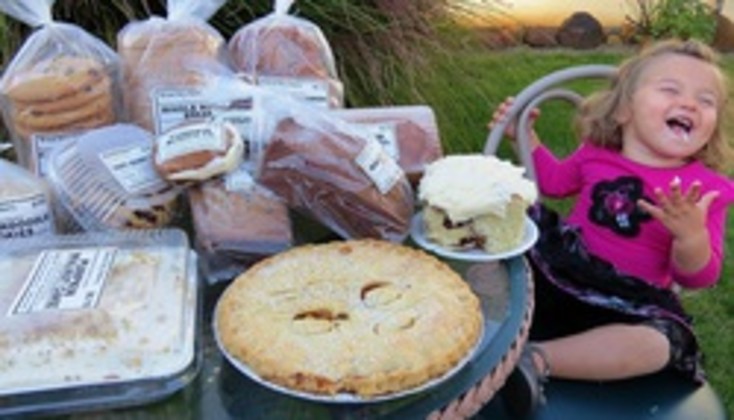 "Scratch Baking Since 1984" The Bread Box Bakery and Cafe is located in the Heart of Shipshewana, Indiana and has been serving Scratch-baked traditional foods since! Our mission has always been to offer a unique dining experience to each customer.
We offers 11 kinds of breads, saucer-sized cookies, flaky crust pies, giant cinnamon rolls, cakes and many varieties of mouth-watering desserts. From personal sized pies to the secret recipe peanut brittle chewies, there is aways something for everyone. The Bread Box Bakery and Cafe also carries other locally produced items such as Yoder's popcorn, Fern's Noodles and our homemade jams, jellies and butters.
Lunch is served at the Cafe where you can choose from the many types of sandwiches or paninis served on homemade bread. Try a fresh salad or a bowl of soup made from scratch. Enjoy outdoor dining in our garden setting.
Most of the delicious items from the Bread Box Bakery & Cafe can also be purchased at the Shipshewana Flea Market Tuesdays and Wednesdays May through September, is located just two blocks from the store.
Group Friendly
Bakery
Deli
Credit Cards Accepted
Free WiFi
Gift Certificates Available
Handicap Accessible
Outdoor Dining
Take Out
Explore Nearby
On the map below, you'll find Bread Box Bakery & Café, as well as a few of the lodging, dining, and activities that are close by.
THINGS TO SEE & DO
DINING EXPERIENCES
PLACES TO STAY
Related Listings by Category