D L Miller Woodworking
Contact Information
260-562-9329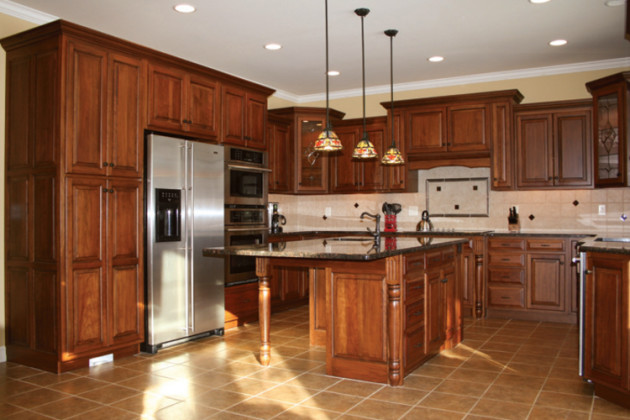 D.L. Miller Woodworking of Shipshewana offers premium custom kitchen and bath cabinets handcrafted by our skilled team of top craftsmen since 1994. Creating beautiful woodwork trade for over a 25 years. D.L. Miller Woodworking - custom built Amish-made cabinetry of Shipshewana, Indiana.
Offering hi-end, Amish-made custom kitchen and bath cabinets. Our team builds custom cabinets with attention to the detail and quality you've come to expect. D.L. Miller Woodworking has a well known tradition of quality and value in all the areas we work in, ranging from New York to California. Our custom products are competively priced and are handmade from the finest hand selected woods like cherry, ash, maple, hickory, walnut, and white/red oak (plain sawn and quarter sawn) and more (view wood species), including custom paints and finishes.
Our custom kitchen cabinets and bath cabinets are designed to fulfill your needs for many years to come. Why? Because each of our custom cabinets are built around your needs. Whether you need your cabinets to be shorter, taller, wider or thinner with built in features and functions that make your kitchen and bath work for you and your guests. We custom build your kitchen and bath with you in mind.
Our hand-made cabinetry reflects our years of service to our customers. Using time-honored techniques, our team delivers the best quality and service. Simply put, D. L. Miller Custom Kitchen and Bath Cabinetry is an outstanding value. We invest more than time in every project we build but also provide customer service in the design and installation. Installs often done in as little as one to two days. We have built a reputation for designing and supplying top quality custom kitchen and bath cabinets and will continue to build that hard-earned reputation for years to come.
Let's work together to make your dream kitchen or bath a reality. We will lead you to an improved space that looks good and works great too!
Hours: Monday - Friday 9am-5pm
Credit Cards Accepted
Amish Owned
Shipping Service