Bee Hive B&B
Contact Information
574-825-5023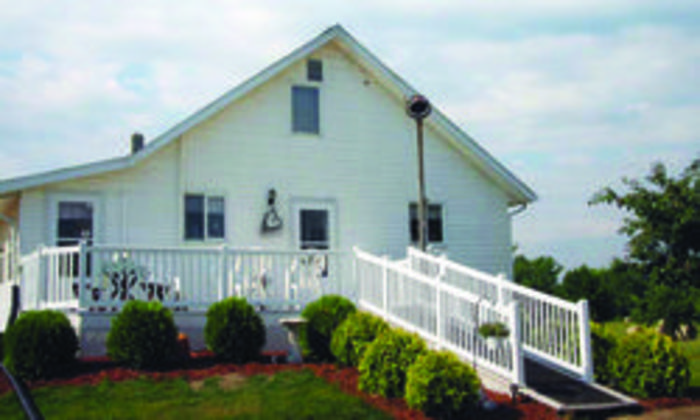 Visit the beautiful and simple life-style we enjoy every day in the heart of Indiana's Amish Country. A cozy family oriented farmhouse with three rooms that share a bath, or a guest house with a bath of its own. All have lovely hand made quilts on all beds.
The Bee Hive B&B is decorated with Treva's own handpicked antiques and collectibles that include original paintings by Emma Schrock. Herb collects antique farm machinery and his "Old Baker" tractor is worth a peek.
After the farm chores are done, do a little arm twisting and Herb will even fire up his diatonic accordion for a sing along.
Wake up to a full breakfast at 8:00 am and take advantage of the Amish Land Tours that are available, or the many other places of interest such as the Shipshewana Flea Market, Antique Shops and Malls, Museums, Lovely Parks, Family Style Dining, Handcrafted Furniture, and Crafts galore. Get an up close look at the local Amish culture.
Cable/Dish
Complimentary Refreshments
Linens Provided
Air Conditioning
Credit Cards Accepted
Deluxe Hot Continental Breakfast
Family Friendly
Guest Laundry
Handicap Accessible
Cancellation Policy
Seasonal
Explore Nearby
On the map below, you'll find Bee Hive B&B, as well as a few of the lodging, dining, and activities that are close by.
THINGS TO SEE & DO
DINING EXPERIENCES
PLACES TO STAY
Related Listings by Category