Off the Beaten Path
LaGrange County, Indiana
Check out this popular trail in Amish Country!
Grab the self-guided tour map at the Shipshewana Visitors Center (or check out the map at the bottom of this page) and drive around the county to check out these vibrant and unique pieces of art that celebrate our local culture and the Amish lifestyle. We also have other Trails & Tours to enjoy in LaGrange County, Indiana!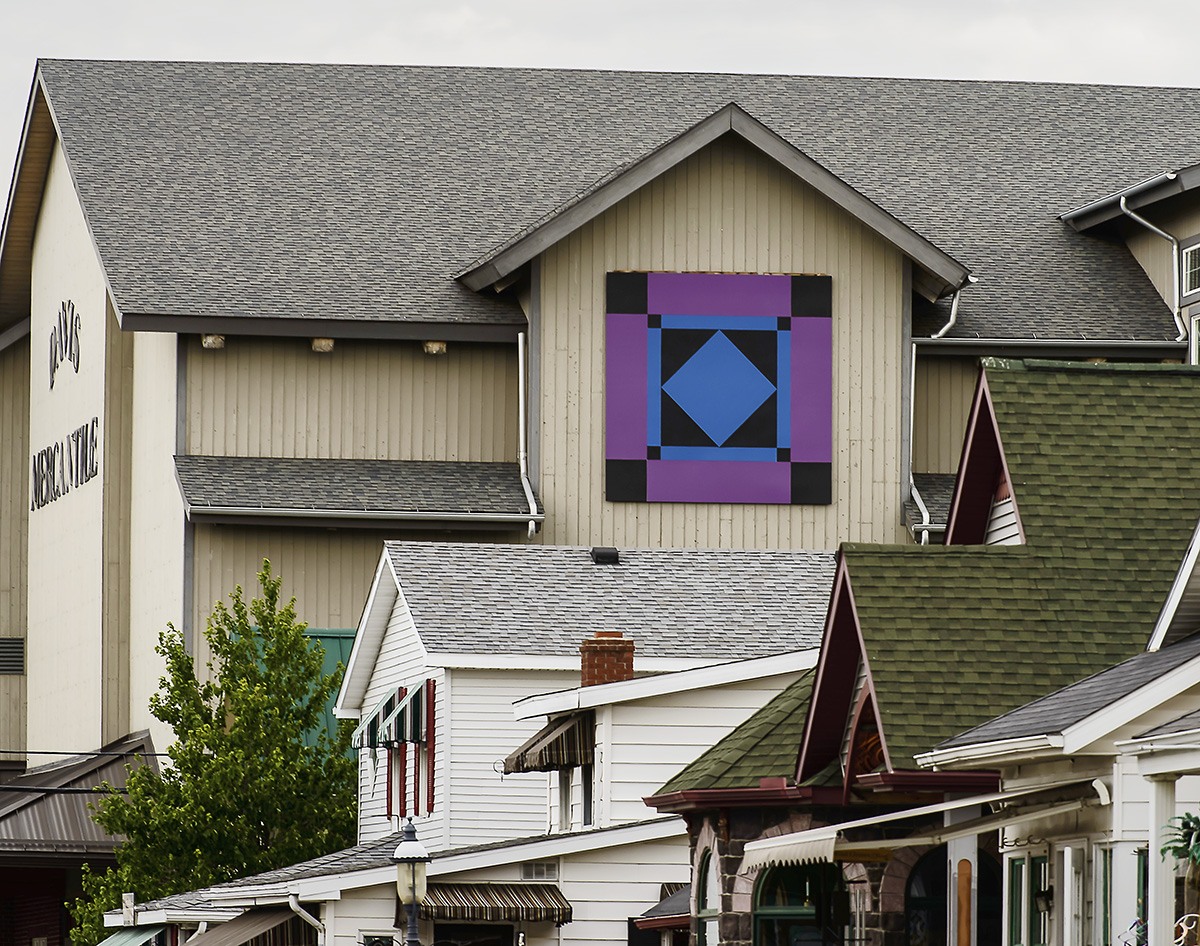 Over 30 barn quilts to check out!
There's no better way to experience the culture and history of rural Northern Indiana than by hitting the road to travel through the gently rolling countryside. As colorful quilt-pattern murals adorn historic barns, family homesteads and public spaces, you'll fall in love with LaGrange County, Indiana.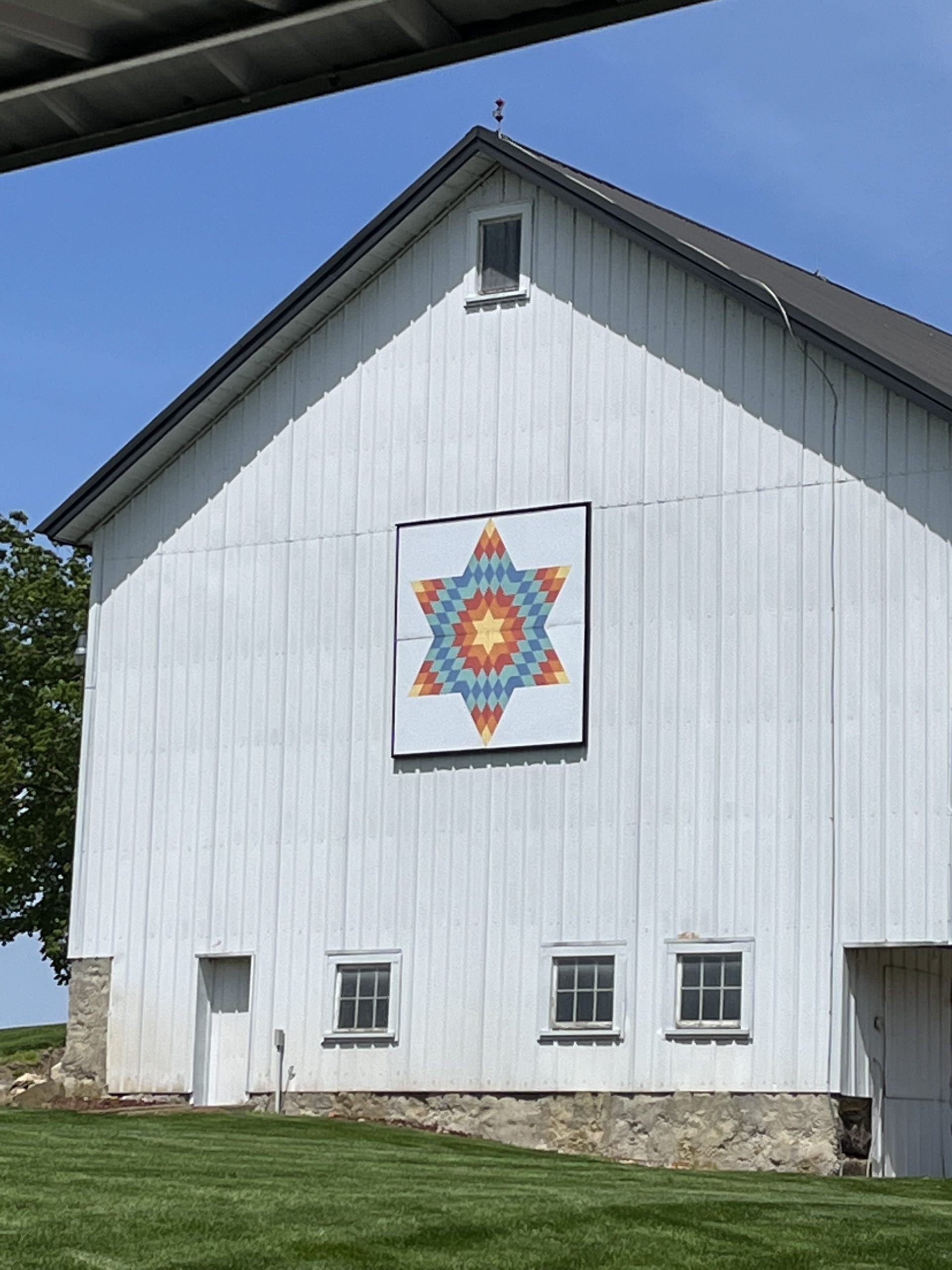 A Celebration of Our Communities
Indiana's first Barn Quilt Trail celebrates the history of agriculture, the time-honored tradition of quilting, the community's passion for art, community pride and Hoosier hospitality.
Connecting six communities throughout LaGrange County in Northern Indiana, the Barn Quilt Trail features a series of murals painted in a variety of quilt patterns. Although most of the designs stay each year, new designs are added.
Stories to Tell
The art of quilt making has come full circle since the first women settlers brought it from Europe to America's shores. Quilts and quilting echo the social and economic history of families and communities; today appearing in creative new formats that intrigue our visitors. The Barn Quilt Trail contributes to telling stories, bringing color and interest to our county's already beautiful landscape.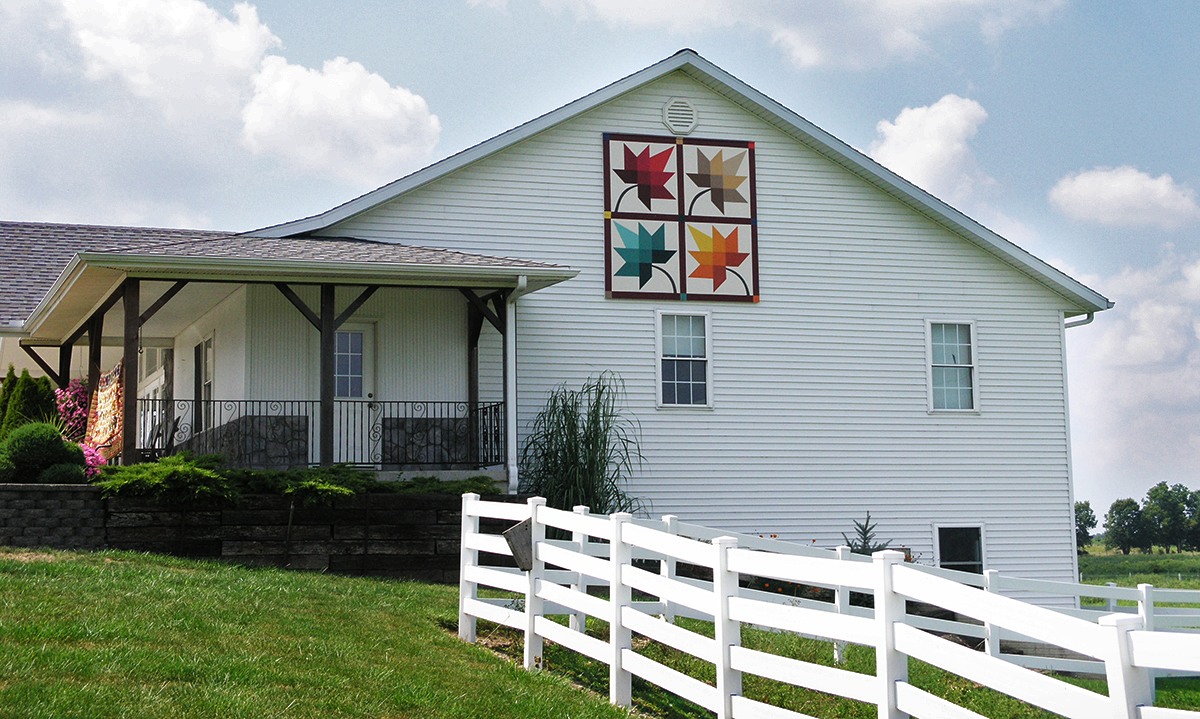 While driving you'll also see…
Amish-run Businesses Many of our local Amish farms offer goods such as home-grown produce, honey, eggs, and baked goods. ONLY stop at homes with signs inviting you to stop!
Inviting Eateries From ice cream to Amish dining, from ethnic Italian and Mexican fare to Chicago-style hot dogs, you'll find something new and appetizing to try all around LaGrange County (check out our Food & Drink Trails for eatery ideas!)
Artisans & Makers Authentic and unique to this county, you'll discover amazing people with amazing talent. See and egg carver drill interesting shapes into real eggs; watch a shoemaker craft leather shoes and boots; visit an art gallery full of local artwork and craft items. Nobody leaves LaGrange County empty handed!
Get the Map
Stop by the Shipshewana & LaGrange County Visitors Center to pick up your self-guided Off the Beaten Path trail map at 350 S. Van Buren Street Suite H, Shipshewana (we have a couple of barn quilts too!).