Spring break doesn't always mean you have to jump on a plane and travel to somewhere tropical. There's plenty to do within driving distance around the Midwest, like a visit to Shipshewana. With activities both parents and kids can enjoy, these top family vacation / staycation ideas are sure to make everyone happy.
Enjoy Hotel Pools & Amenities
What's spring break without a little bit of swimming? Luckily the Blue Gate Garden Inn, Farmstead Inn, and Van Buren Hotel in Shipshewana all have great indoor pool areas. Prefer a chain hotel? Right off the Indiana Toll Road in Howe the Holiday Inn Express and Best Western Plus have awesome pools. Nothing beats capping off each night with a soak in the hot tub while the kids play Marco Polo in the pool.
Additional amenities like game rooms, ice cream parlors and more are available at our hotels. Visit our Places To Stay page for more info.
Learn Amish & Mennonite History
A break from school doesn't mean the learning has to pause (but don't tell your kids that!). The Menno-Hof museum is the perfect place to learn the history and culture of the Amish community in an interactive setting.
Board a 17th Century ship and experience the force of a Tornado in our famous tornado room! Be sure to save some time to check out the cutest little gift shop with a large selection of books and locally made items. You can also try on authentic Amish clothing for selfies at the end of the tour.
Have An 'Amish Experience'
Each year, Shipshewana & LaGrange County welcome millions of travelers from all over the world who are intrigued by our large Amish community and who want to see what it's like to ride in an authentic buggy, visit with local farmers, makers and artisans, and enjoy a delicious home-style meal while visiting a working Amish farm.
Our Amish Experiences fascinate and intrigue both young and old, and we promise they will be family vacation memories you will never forget!
See A Show
There's always a new show or performance to check out in Shipshewana. We get world class entertainment including family-friendly shows that are sure to thrill and amaze! Our venues include the Michiana Events Center, the Blue Gate Music Hall and the Blue Gate Performing Arts Center.
Enjoy Local Food
No matter where you go for spring break, you'll need to eat some good food. This "staycation" has many choices that'll please anyone's appetite. JoJo's Pretzels is a must stop whenever visiting Shipshewana. The fresh, warm, buttery Amish pretzels are hand-rolled in front of you.
Need a place to sit down for dinner? The Blue Gate Restaurant will give you a complete taste of Amish/Mennonite home cooking at its best. I don't know of anyone that's left there hungry.
LaGrange County is home to many unique restaurants including pubs and grills that are just a few miles away (and worth the drive!).
Ride the Carousel
You're never too old to ride a carousel. This 1906 Dentzel Carousel is always a treat… there's something about the sound of the gears clicking as it goes round! DID YOU KNOW that all the animals on the carousel are a representation of what is in Shipshewana (horses, chickens, cows, dogs, etc.)?? And they are all hand carved. Be sure to look for all the hidden gems (like the happy cat).
While you're there, make sure to check out all the amazing stores in the Mercantile (like the old fashioned candy store) and the rest of our downtown area filled with 50+ shops.
Get Out And Play
Sometimes the kids need to just run free!! And Pine Knob County Park is a great place for the whole family to enjoy with miles of easy terrain wandering through woods, wetlands and prairies. Take a picnic and enjoy lunch next to Meteer Lake.
When you come to Shipshewana for your family vacation / staycation, don't forget the bikes so you can take advantage of the amazing Pumpkinvine Trail. An easy trips is over to the Dairy Queen in Middlebury (talk about a nice reward)! Don't have bikes? Don't worry … we have a rental location in Shipshewana! Or you can walk it and enjoy all the little stops along the way.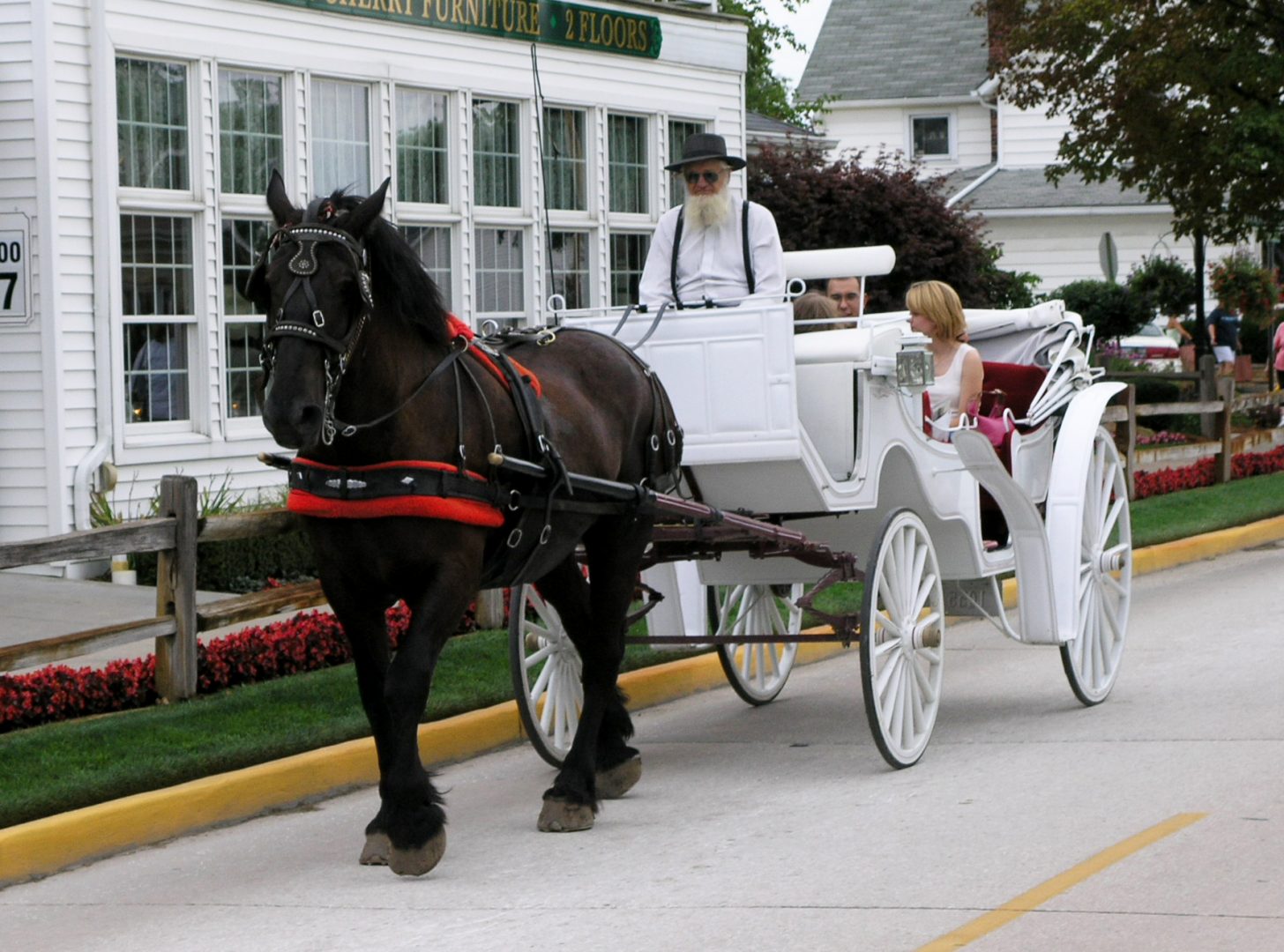 Take a Buggy or Carriage Ride
A trip to Amish Country isn't complete without a ride in a buggy or carriage! Cruise around town like a local or take a relaxing countryside tour – it's the best way to see beautiful Northern Indiana. You can even take a ride to an Amish home for a home-cooked meal to have the complete Amish Experience!
Be Creative
Head over to Lotions & Potions where adults can make their very own lotions & perfumes and kids can make a variety of products. For instance, glitter lotion, lip gloss, sugar scrubs, bath gels and body spritz. It's a great place to find little treats and yummy products for the whole family.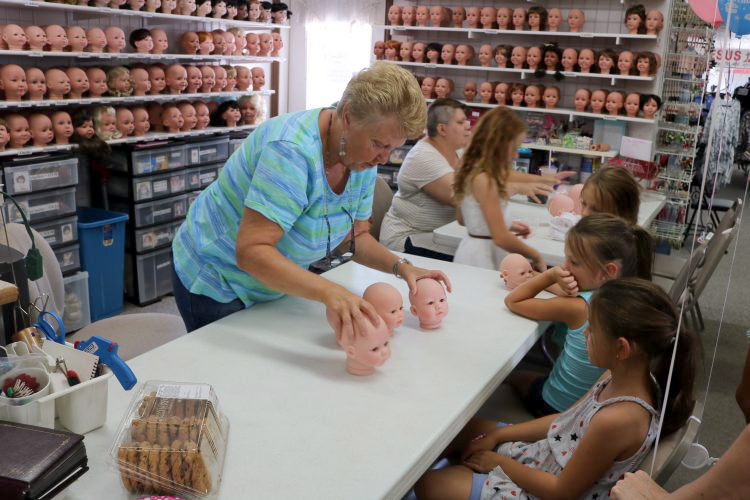 Create your own doll at Kids Kreations – you can select the face, hair, eyes, skin tone, heart, & clothes. Many of the doll clothes are handmade and they also feature Amish clothes for dolls and children. Definitely a "one of a kind" shop that specialized in unique dolls that are cherished by girls and boys of all ages and a great memento from your family vacation!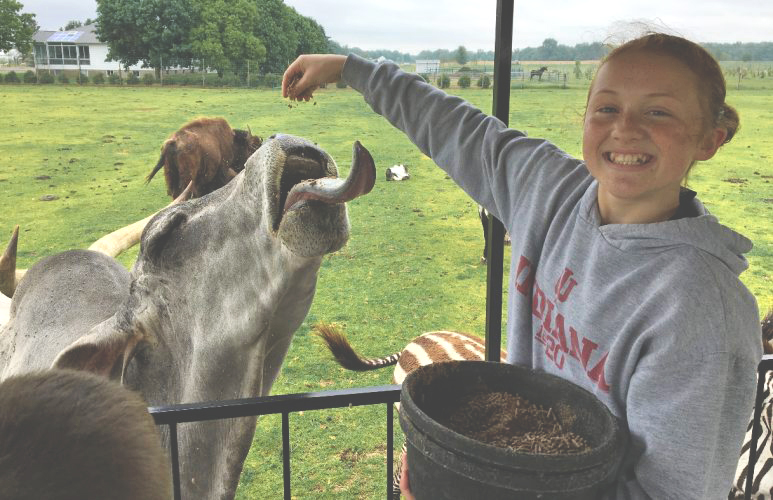 Make Some Furry Friends
Dutch Creek Farm Animal Park in Shipshewana will give you an absolutely unforgettable experience petting and feeding a huge variety of animals – from camels to ostriches to zebra! Owned and operated by an Amish family, Dutch Creek gives visitors he opportunity to take a wagon ride through the fields where both exotic and farm animals will come right up to you to be fed.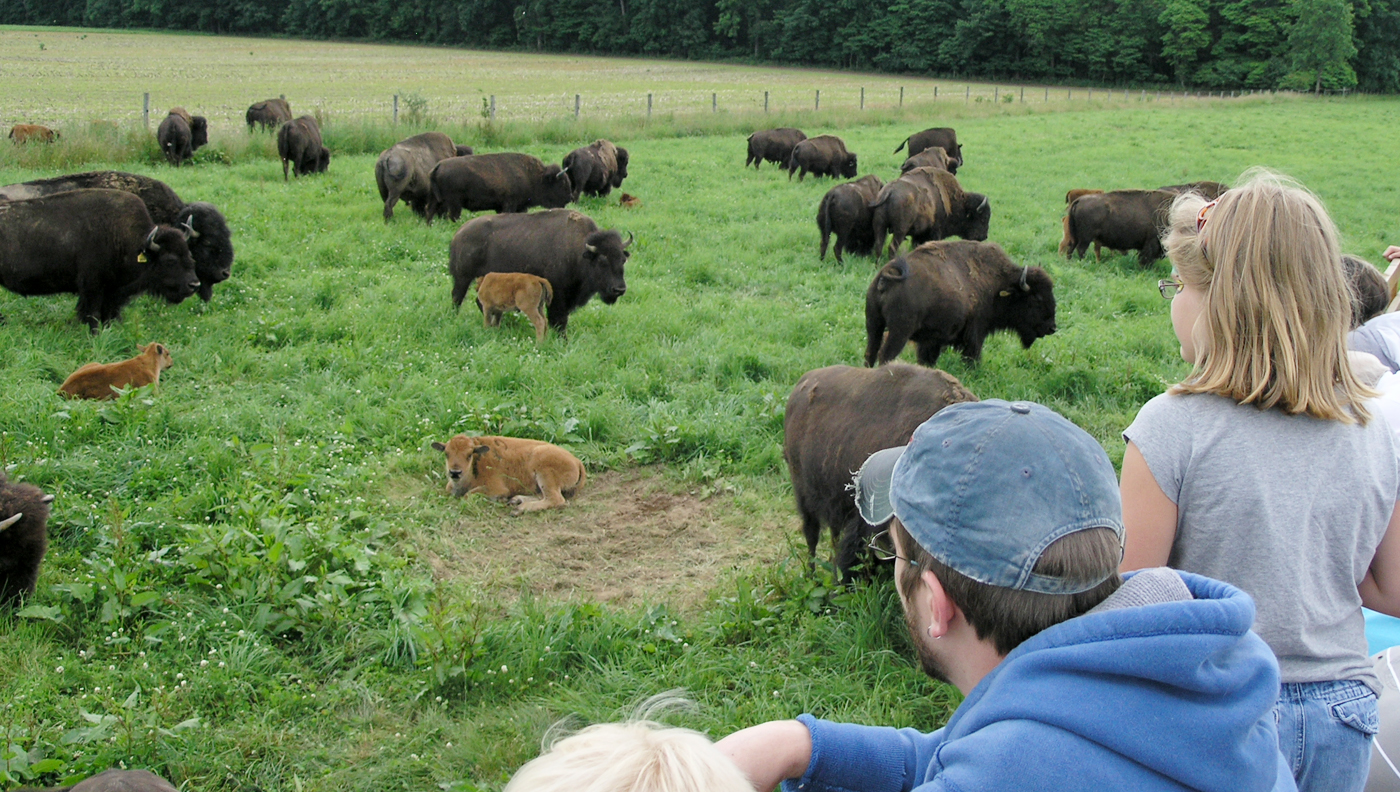 Cook's Bison Ranch is located in Wolcottville on a peaceful, 83-acre farm and everyone is welcome! See and feed the buffalo, enjoy a buffalo burger or other buffalo food products, and browse our gift shop. Whether young or old, if you're looking for a simple, unique opportunity to make memories you should check out this great attraction.
No matter what family vacation / staycation activities you decide to do in Shipshewana, make the Visitors Center your first stop, we'd love to help guide you in the right direction with brochures, maps and area coupons.