1898 Varns Guest House
205 S Main St
Pumpkinvine Trail 1 Block
Middlebury
Contact Information
574-825-9666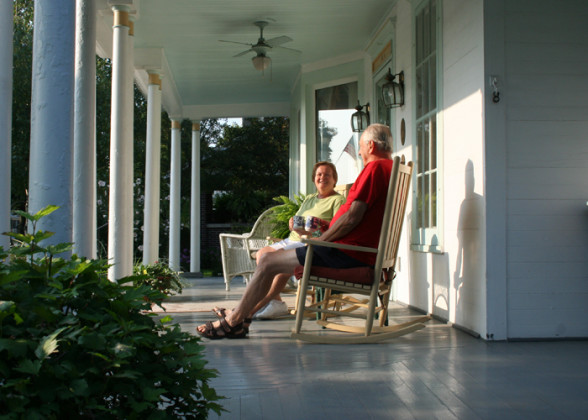 Relax at this beautifully restored Victorian Bed & Breakfast with an English Garden! Enjoy your morning coffee from the front porch in a local made rocker with views of Amish buggies in the heart of Middlebury.
Inside welcomes you with a chair in front of the fireplace and cozy guest rooms furnished with antiques perfect for relaxing and reminiscing.
Visit with Innkeepers Jan & Lanny Kimes as they pamper you with a delicious full gourmet breakfasts and helpful tips for exploring the area.
Located just one block from downtown shops, restaurants and the scenic Pumpkinvine Nature Trail, also just minutes from Shipshewana.
Cable/Dish
Guest Rooms
Private Baths
TV In-Room
Air Conditioning
Deluxe Hot Continental Breakfast
Family Friendly
Cancellation Policy
---
Like home
Reviewed 10-25-14
we felt like home as soon as we met Jane and Lenny. The room was clean and quiet. During the night we heard some noise due to the air conditioning, however we slept all the night. Bathroom were clean... Read More
---
Delightful Hosts
Reviewed 07-22-14
The minute we stepped into this B&B, we felt like part of the family - in a good way. The hosts are very inviting and made us feel right at home. This property is on the main drag in Middlebury, so... Read More
Related Listings by Category
Explore Nearby
On the map below, you'll find 1898 Varns Guest House, as well as a few of the lodging, dining, and activities that are close by.
THINGS TO SEE & DO
DINING EXPERIENCES
PLACES TO STAY