Big House in Little Woods
4245 S 1000 W
Millersburg
Contact Information
260-593-9076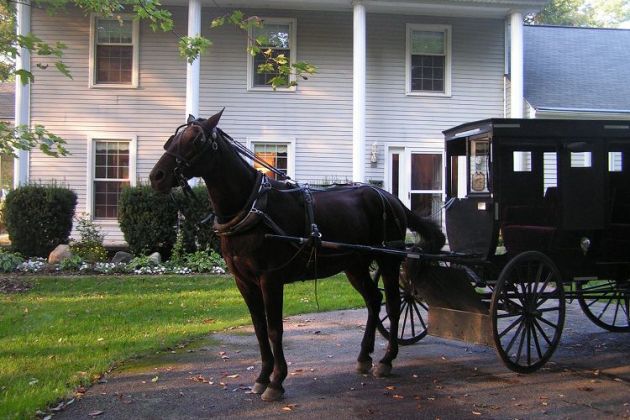 Big House in the Little Woods, a Millersburg bed and breakfast, provides a relaxing escape from the busy everyday world. Centered in the heart of Amish country near South Bend, and Fort Wayne, Indiana, it is sure to take your breath away. The inn is fashioned after the simplistic lifestyle of the Amish community, while in the meantime implementing the luxuries of the modern world. If you are looking for lodging in the Shipshewana area, look no further than the Big House in the Little Woods bed and breakfast inn.
Stay at our bed and breakfast and awake to the fresh aroma of a gourmet, home cooked breakfast with fresh fruits, eggs, bacon, pancakes, and more. It is sure to keep you coming back for more. Our inn is perfect for special occasions, family vacations, romantic getaways, or just simply trying to get away from the city life.
Cable/Dish
Flat Screen TV
Microwave
Number of Bedrooms: 5
Private Baths
Refrigerator
Sleeps (#it sleeps)
TV In-Room
Air Conditioning
Credit Cards Accepted
Family Friendly
Full Hot Breakfast
Handicap Accessible
Pets Allowed
Cancellation Policy
Explore Nearby
On the map below, you'll find Big House in Little Woods, as well as a few of the lodging, dining, and activities that are close by.
THINGS TO SEE & DO
DINING EXPERIENCES
PLACES TO STAY
Related Listings by Category