Blue Gate Garden Inn
800 S Van Buren St
Shipshewana
Contact Information
260-768-7688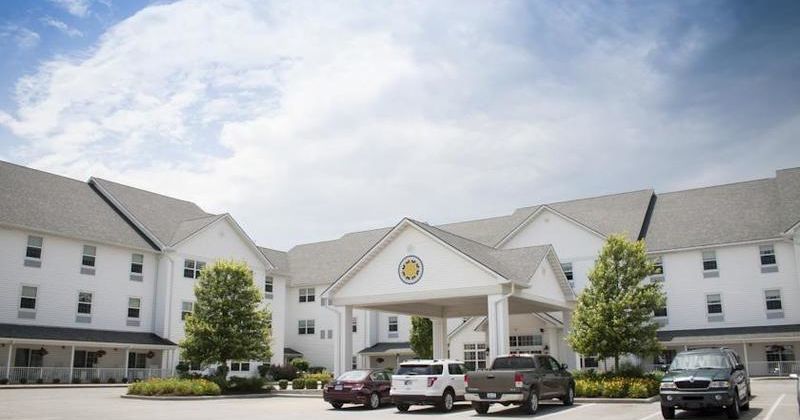 The Blue Gate Garden Inn is the newest hotel in Shipshewana and built to resemble the rambling white farmhouses that dot the countryside. The Blue Gate is large enough to provide the amenities to make you feel pampered, but designed so it feels comfortable and casual. Plus the hotel is located to provide you with the beautiful views of the countryside you'd hope to find in Shipshewana.
A sister property to the famous Blue Gate Restaurant, the facility reflects the same hospitality and service, attention to detail, and quality you've come to expect from all Blue Gate properties. And since the Garden Inn is part of the Blue Gate Family you can be sure the huge free breakfast every morning complete with omelette chef is going to start your morning right!
Convenient to all things Shipshewana, the Garden Inn is located just a short walk from all the major Shipshewana attractions and can provide you with many packaging options to make planning your visit easier than you could have hoped. Dinner and theater packages, carriage rides, in-room gift baskets and more are available year-round.
Cable/Dish
Complimentary Refreshments
Conference/Meeting Rooms
Fire Pit
Fireplace Suites
Fitness Center
Flat Screen TV
Group Baggage Handling
Microwave
Motor-Coach Parking
Number of Adjoining Rooms: 23
Number of Handicap Rooms: 5
Number of Rooms: 154
Number of Suites: 48
Pool-Indoor
Refrigerator
TV In-Room
Air Conditioning
Credit Cards Accepted
Family Friendly
Gift Certificates Available
Group Friendly
Handicap Accessible
Cancellation Policy
Comp Policy
Online Reservations
WiFi
Related Listings by Category
Explore Nearby
On the map below, you'll find Blue Gate Garden Inn, as well as a few of the lodging, dining, and activities that are close by.
THINGS TO SEE & DO
DINING EXPERIENCES
PLACES TO STAY