Buggy Lane Tours
140 Harrison St
Shipshewana
Contact Information
574-333-9584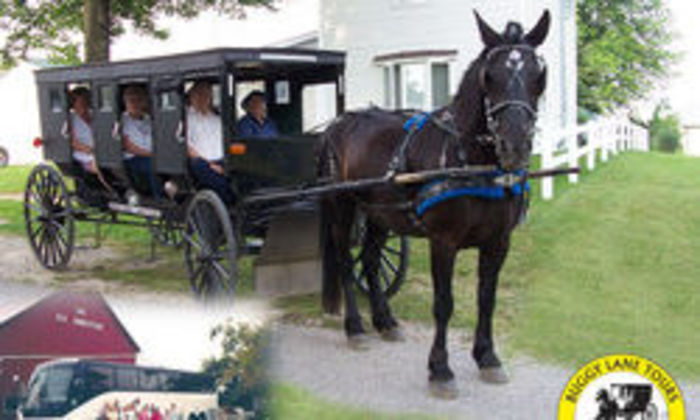 Experience an escorted tour that offers the benefits of hassle free travel. Buggy Lane Tours is located in downtown Shipshewana and has been helping customers build memories since 1985.
Join us on a guided tour where you will see whitewashed houses, golden corn fields, laundry blowing in the breeze, amazing flower gardens, and the occasional stand selling homemade baked goods and home grown vegetables.
We don't just offer buggy rides & area tours, we offer the Amish experience. We provide more than a fun family recreation, we help create family memories and unique & memorable experiences. We offer everything from a short buggy ride through beautiful downtown Shipshewana, to a private guided tour through the countryside followed by an Amish in home, home cooked meal. We even offer tours of real working Amish farms.
Whether you want to take the day to relax with our one hour tour or just our fifteen minute buggy ride, the choice is yours. We have the ride that will fit your needs. We look forward to serving you and hope you will allow us to make your visit to through the Shipshewana Amish Backroads a memorable and unique experience. and Much More!
Cash/Check Only
Amish
Live Entertainment
Family-Fun
Related Listings by Category
Explore Nearby
On the map below, you'll find Buggy Lane Tours, as well as a few of the lodging, dining, and activities that are close by.
THINGS TO SEE & DO
DINING EXPERIENCES
PLACES TO STAY