Miller's Buggy Line Company
300 S Van Buren St
Shipshewana
Contact Information
260-768-4494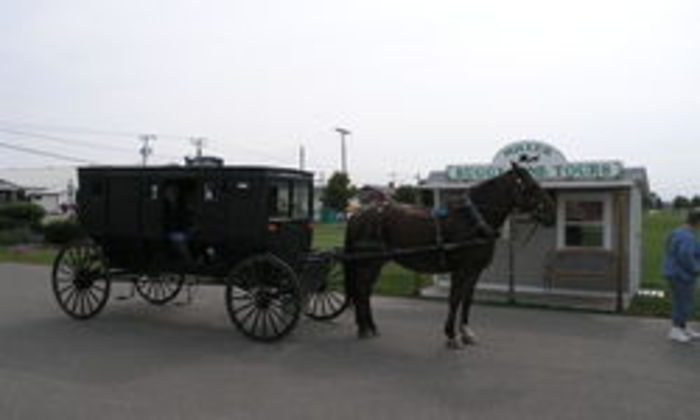 2019 Hoosier Hospitality Award Winner!
Miller's Buggy Line is a family owned business entering our 20th year. We offer Buggy rides, guided van tours and our specialty in home Amish meals. Enjoy the peaceful pace of a buggy ride to an Amish home and come inside sit at the dining room table and enjoy the food and company of your Amish hosts, a one of a kind authentic immersion into the Amish world. Whatever you are looking for in your experience of our community let us help you find the perfect getaway to a more peaceful and slower pace of life.
Buggy rides, farm visits, back-road adventures, step-on Guide services, in home Amish dinners. We customize group visits! We offer step on guide services with narratives and history given of our Amish communities. "I have lived here my whole life and have many connections to the Amish, so stories are personal as well as informative. From 3 hour tours to all day events we can help plan and personalize your visit. Conveniently located across from Flea Market.
Seasonal Hours: April through October | Monday-Wednesday 10:30 am-5 pm | Friday-Saturday 11 am-4 pm
Credit Cards Accepted
Seasonal
Family-Fun