Amish Acres Historic Farm & Heritage Resort
1600 W Market St
Nappanee
Contact Information
574-773-4188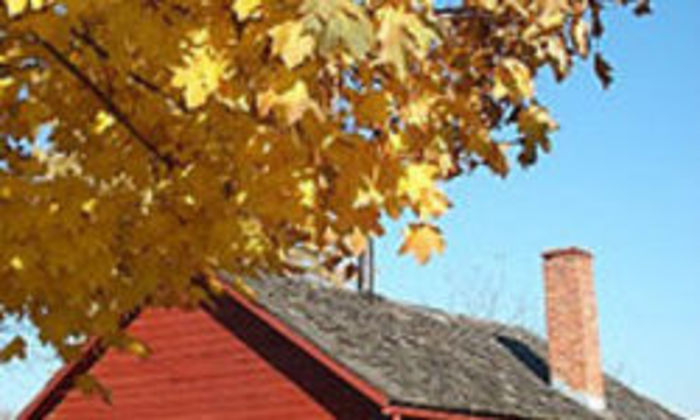 The Only Amish Farm Listed in The National Register of Historic Places
Experience the restoration of the Stahly-Nissley-Kuhns farmstead, the only Amish farm listed in The National Register of Historic Places. Widow Barbara Stahly and her five sons migrated from Germany to the southwest corner of Elkhart County, in 1839, making them, according to University of Chicago historian James Landing, likely the first Amish settlers in Indiana.
Shopping Many handmade crafts and locally produced products are featured in Amish Acres' unique shops. In addition you will find a bakery full of old fashioned breads and cakes, a meat and cheese shop with souse, headcheese and buffalo meat, and a candy shop as sweet as it gets along with an antique marble soda fountain.
Family Style Dining Sit down under the hand-hewn timbers of the Restaurant Barn and enjoy Amish Acres nationally famous Threshers Dinner, a family style feast of Amish country favorites. In tribute to the generations of Amish threshers who band together each harvest season to cut and thresh, thus separating the grain from the chaff, each other's crops in friendship, mutual aid and neighborliness.
Theatre Take time to enjoy a live Musical at the Round Barn Theatre! The season runs from April 12th through December 31st and will include nearly 400 performances, typically in six week runs, making it the busiest stage in Indiana. The popular Second Stage productions will return with The Complete Works of William Shakespeare (Abridged). The usual complement of Theatre for Young Audience productions and summer acting camps, will round out the 2017 season.
Flat Screen TV
Group Baggage Handling
Motor-Coach Parking
Air Conditioning
Continental Breakfast
Credit Cards Accepted
Family Friendly
Gift Certificates Available
Group Friendly
Handicap Accessible
Cancellation Policy
Online Reservations
Group Friendly
Bakery
Banquet Facility
Credit Cards Accepted
Family Style Meals
Gift Certificates Available
Handicap Accessible
Live Entertainment
Seasonal
Cancellation Policy
Credit Cards Accepted
Handicap Accessible
Open Past 5pm
Gift Certificates Available
Public Restrooms
Credit Cards Accepted
Handicap Accessible
Live Entertainment
Gift Certificates Available
Family-Fun
Explore Nearby
On the map below, you'll find Amish Acres Historic Farm & Heritage Resort, as well as a few of the lodging, dining, and activities that are close by.
THINGS TO SEE & DO
DINING EXPERIENCES
PLACES TO STAY
Related Listings by Category