Menno-Hof
510 S Van Buren St
Shipshewana
Contact Information
260-768-4117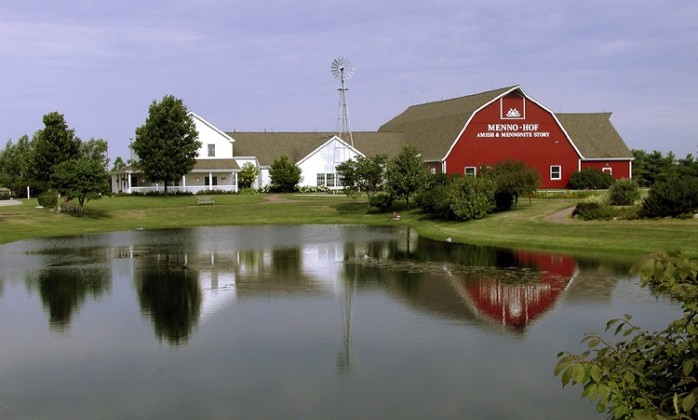 See and hear the Amish-Mennonite story at Menno-Hof, the perfect place to start your visit to Amish country. Centered amid park-like grounds, the complex was built by Amish and Mennonite craftsmen during an old-fashioned barn raising. Multimedia presentations, historical environments and colorful displays take you on a fascinating journey inside the unique world of the Amish and Mennonites. History unfolds as you explore a 17th century sailing ship and replicas of a 19th century print shop, meeting house and Amish home. Experience the simulation of a tornado as the wind blows and the theatre shakes. Tours are educational with hands-on activities for all ages. The gift shop features hand-crafted items by local Amish and Mennonites.
Hours: Monday-Saturday 10am-5pm, last tour begins at 4:15 Summer Hours: June, July, August- Monday-Friday 10am-7pm, last tour begins at 6:15
Credit Cards Accepted
Handicap Accessible
Family-Fun
Related Listings by Category
Explore Nearby
On the map below, you'll find Menno-Hof, as well as a few of the lodging, dining, and activities that are close by.
THINGS TO SEE & DO
DINING EXPERIENCES
PLACES TO STAY