That Pretty Place Bed & Breakfast
Contact Information
574-825-3021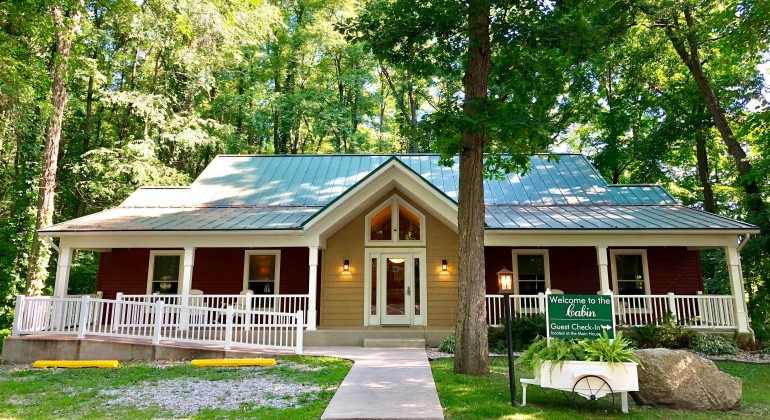 Experience a peaceful getaway in the seclusion of our quiet, country setting. Come and stay with us in our spacious 37-acre property, complete with walking trails, a fishing pond, and numerous family-friendly activities. Enjoy the wooded landscape and beautiful meadows along the old Pumpkinvine Nature bike trail, perfect for morning walks or bike rides. On our spacious property, we also offer the perfect place for weddings. Perfectly sized for small groups, romantic getaways, or retreats, we offer an unforgettable experience you won't find anywhere else. Enjoy staying in one of our two guest houses, The Main House and The Cabin. We offer a total of 9 guest rooms, each with a unique and ambient style, luxurious accommodations, and numerous amenities. Not only that, but we offer a hot complimentary breakfast, delivered right to your door in the morning.
Cable/Dish
Microwave
Number of Rooms: 9
Refrigerator
TV In-Room
Air Conditioning
Deluxe Hot Continental Breakfast
Family Friendly
Gift Certificates Available
Group Friendly
Handicap Accessible
Cancellation Policy
Online Reservations
WiFi
Related Listings by Category
Explore Nearby
On the map below, you'll find That Pretty Place Bed & Breakfast, as well as a few of the lodging, dining, and activities that are close by.
THINGS TO SEE & DO
DINING EXPERIENCES
PLACES TO STAY