The MEC - Michiana Event Center
455 E Farver St
Shipshewana
Contact Information
260-768-3300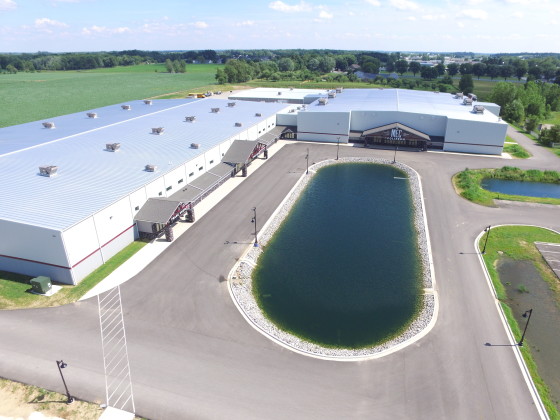 With more than 250,000 square feet available to you, we can fit any sized event in the Michiana Event Center!  We offer you a modern and clean facility, over 900 paved parking spaces and an experienced staff to assist with your event -- all in the beauty that is Northern Indiana in the perfect backdrop of Shipshewana.
Our facility features a 100,000 sq. ft. Trade Show space, complete with state-of-the-art LED lighting, data and Wi-Fi connections.  The Trade Show space has separate meeting spaces for break-out sessions, featuring projectors and seating.  
Connected to this is our massive 3,600 stadium-style seat Coliseum.  The Coliseum surrounds a 100'x200' arena with custom-blended footing, which can be compacted or removed to bring concert/entertainment seating to nearly 6,000 seats.  For equine events, the facility houses 360 modular horse stalls, all connected to the Coliseum and the 100'x180' warm up arena. 
On-site, home-style concessions and catering add it the long list of advantages that make the Michiana Event Center unlike any other facility in the Midwest.  Call us today and let's begin planning your next event.
Credit Cards Accepted
Handicap Accessible
Live Entertainment
Family-Fun