Annie Oakley Perfumery Studio & Gift Shoppe
Contact Information
260-894-7219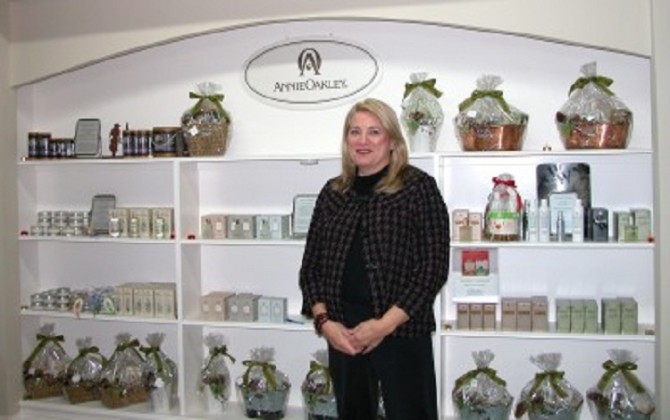 -Take a Factory Tour -Sample Natural Fragrances -Browse our Gift Shoppe -Create your own unique fragrance
Share in the Magic Enjoy a rare opportunity to view a perfume studio and experience a world collection of natural and organic fragrances. You will learn how fragrances are created, blended and bottled.
Annie Oakley Perfumery was founded in 1980 by perfumer/entrepreneur, Renee Gabet. Her mission was to create world class perfumes right here in the American heartland. *Gift Shoppe Open to Public- Monday thru Friday 10 am to 5 pm. Year round, no holidays. Free Admission. *Open Public "Sensory Tours" - Tuesday, Wednesday and Friday promptly at 10 am and 2 pm. Admission $5 at door. *Scheduled Private "Sensory Tours" - For tour groups, clubs, circle of friends, details to pre-schedule contact: [email protected], 1-800-652-6643
Hours: Monday-Thursday 10am-5pm
Credit Cards Accepted
Handicap Accessible
Gift Certificates Available
Shipping Service
Related Listings by Category
Explore Nearby
On the map below, you'll find Annie Oakley Perfumery Studio & Gift Shoppe, as well as a few of the lodging, dining, and activities that are close by.
THINGS TO SEE & DO
DINING EXPERIENCES
PLACES TO STAY