Coppertop Tavern Restaurant & Bar
0727 W 700 S
Wolcottville
Contact Information
260-854-3000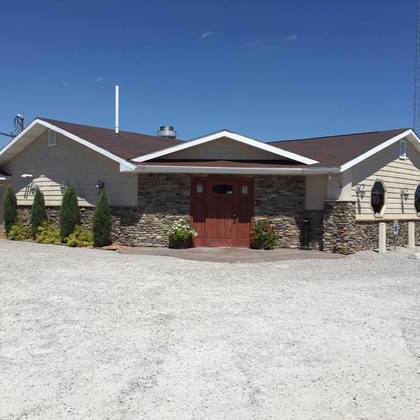 Owned and operated by Anthony and Cheri Riegling, we extend to you our warmest welcome. Open year-around for lunch and dinner, we feel that you'll find no other restaurant/tavern that offers such a unique combination of great food, fun and atmosphere. We want CopperTop to be your home away from home.
Voted #1 in the county for our 100% Angus Burgers, we also serve up creative appetizers and entrees, including Tim Didiers (Ft. Wayne's Finest Meats) steaks and Prime Rib. We pride ourselves on offering a Big City experience with amenities that include outside seating with live entertainment in the Spring, Summer and Fall. Four 65" TV's, a complete menu and a full bar with carryout available. CopperTop is definitely a One Of A Kind hidden treasure.
Hours: Tuesday-Thursday 11am-10pm; Friday 11am-11pm; Saturday 12pm-11pm
Group Friendly
Alcohol Served
Bar
Credit Cards Accepted
Free WiFi
Gift Certificates Available
Handicap Accessible
Live Entertainment
Outdoor Dining
Take Out
Related Listings by Category
Explore Nearby
On the map below, you'll find Coppertop Tavern Restaurant & Bar, as well as a few of the lodging, dining, and activities that are close by.
THINGS TO SEE & DO
DINING EXPERIENCES
PLACES TO STAY