Lintons Enchanted Gardens
Contact Information
574-293-9699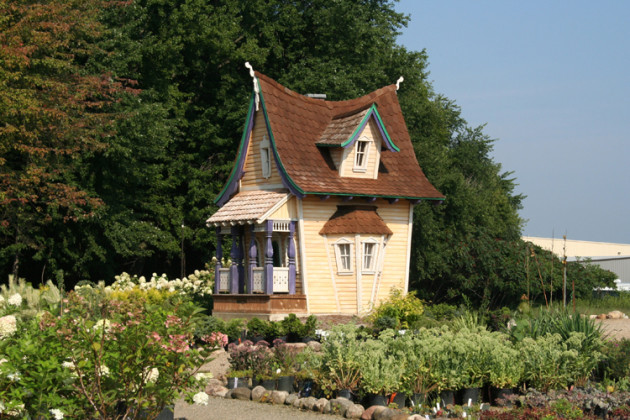 Often referred to as "the Disney of Garden Centers," Linton's Enchanted Gardens looks as though it is right out of a fairy tale. Filled with garden designs to spark the imagination.
Nine acres of outdoor displays that feature one of the largest selection of rare and exotic plants in the Midwest. They are also the number one local attraction according to TripAdvisor and is recognized by the state of Indiana as a tourist attraction. Linton's features a Vera Bradley inspired Quilt Garden. The firm was voted as the "Best Home & Garden Center" by the local community. Linton's "Village of Shoppes" boasts over 50,000 square feet of indoor shopping and is filled with a large assortment of gifts, seasonal decor items, hand-crafted jewelry, women's fashions & accessories.
The Garden Café at Linton's serves breakfast, lunch and dinner and offers handcrafted hot and cold drink choices including Indiana wines. Fresh cookies and decadent desserts are baked all day long.
All aboard! Kids of all ages can take a tour of the beautiful grounds on the Enchanted Gardens Train and visit the free petting zoo! Guests can experience gemstone mining, "walking" on water in an orb, a swan paddle boat and hand pedal train cars.
Retail Center Hours: Monday-Friday 7am-7pm | Saturday & Sunday 7am-6pm Cafe Winter Hours (January and February): 7am- 5pm everyday Cafe Hours (March- December): Monday-Friday 7am- 7pm | Saturday & Sunday 7am- 6pm Garden Center Winter Hours: Closed December 24th- April 1st Garden Center Hours (April- December): Monday-Friday 7am-7pm | Saturday & Sunday 7am-6pm
Credit Cards Accepted
Handicap Accessible
Playground
Gift Certificates Available
Family-Fun
Related Listings by Category
Explore Nearby
On the map below, you'll find Lintons Enchanted Gardens, as well as a few of the lodging, dining, and activities that are close by.
THINGS TO SEE & DO
DINING EXPERIENCES
PLACES TO STAY