Everyone knows Memorial Day weekend is the unofficial start to summertime, so welcome the season with a bang! Shipshewana and LaGrange County have plenty going on all weekend long to make it a memorable holiday for you and your companions.
Start Your Trip With A Haystack
If you roll into town Saturday morning, of course you'll need some breakfast to fuel your day, and there's nothing more hearty and delicious than a breakfast haystack. Every Saturday Country Corral Restaurant dishes up some of the best haystacks around. Don't believe me, just ask the voters who determined they have the Best Breakfast in LaGrange County in this year's Breakfast Wars! But what is a haystack? First, they start by laying down the hay, a.k.a. biscuits and hash browns, layer some scrambled eggs on top of that, cover with sausage gravy, and sprinkle some bacon and cheese to top it off.
Check In & Get Settled
We have great options for lodging in Shipshewana – literally something for everyone! Our hotels offer lots of great amenities and yummy breakfasts, our motels offer a comfortable and more affordable stay, our B&Bs put you downtown right in the center of it all or out in the quiet countryside, our campgrounds and cabins give you the option to get closer to nature, and our vacation homes offer lots of room to spread out and make yourself at home! No matter what you choose, you'll want to get checked in and get settled before heading out for your weekend adventure.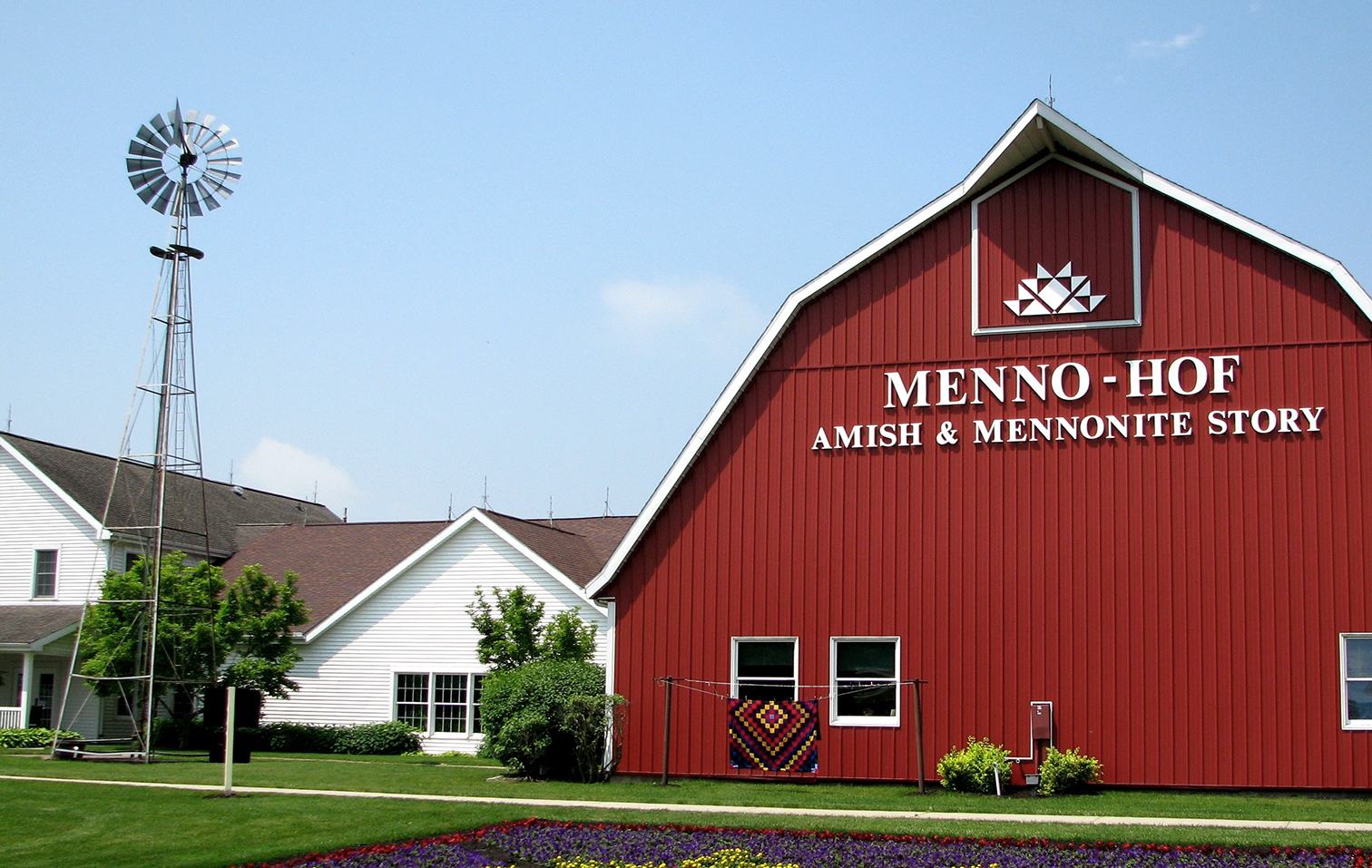 What To Do Next? So Many Options …
Now that you're ready to start the day, head downtown where you can experience 50+ locally owned shops, take a buggy ride, experience the Menno-Hof museum, or whatever your heart desires. Not in the shopping mood? Take a trip out to Dutch Creek Farm Animal Park or Cook's Bison Ranch to check out our other "local residents."
This year (2021) we have several events happening Memorial Day weekend:
Gary Allan (at the Blue Gate Performing Arts Center)
Jim Stafford "Nuggets from the Horse I Rode In On" (at the Blue Gate Music Hall)
Can/Am Clydesdale Extravaganza (at the Michiana Event Center)
Haiti Relief Auction (at the Shipshewana Flea Market Grounds)
Memorial Day Market (at the Shipshewana Flea Market Grounds)
Take In That Fresh Country Air
After a full Saturday, take it easy and make Sunday a nice, relaxing day. Most businesses are closed on Sundays, so it's the perfect day to get out and experience the beautiful nature we're blessed with here. Did you know we have several public parks and beaches throughout the county? Whether you're taking a nature hike at Pine Knob Park, soaking up the sun at Dallas Lake Beach, or playing some disc golf at Delt Church Park, it's a perfect way to spend a Sunday. Feeling a little more adventurous, canoe/kayak down one of our scenic rivers. They offer both short trips or an all-day excursion. If water isn't your thing rent a bike in Shipshewana and cruise the peaceful Pumpkinvine Trail.
Hunt For Treasures
Once Memorial Day rolls around, join the hype and visit the extended Flea Market. Shop rows and rows of vendors, there's nearly 900 booths! If you can name it, I'm sure it can be found at the Flea Market. Didn't make all the stops on your list earlier in the weekend? No, problem. Area businesses will be open Memorial Day as well, so you can finish off your list after the Flea Market.