Welcome to LaGrange County – we're so glad you're here! This area (known as Amish Country) is home to the third-largest Amish community in the United States. The simple and modest lifestyle of the Amish is both fascinating and endearing and is the reason many people visit our area — to observe and learn about their beliefs, as well as, to purchase their goods and services. Here are a few things to remember as you travel to our area and interact with the Amish.
Driving the Backroads
Upon your arrival, you will notice the roads filled with bikes and buggies; many people will be walking, and kids will be riding pony carts. Please slow down and take extra caution as you travel. Buggies follow the same road rules as vehicles, so they are allowed to be on the road.
Respect the Horses
Please don't honk at the horses pulling buggies. The sound easily could spook the horses. Also, do not randomly feed the horses you see around town – you might think it's harmless but there are things horses shouldn't eat!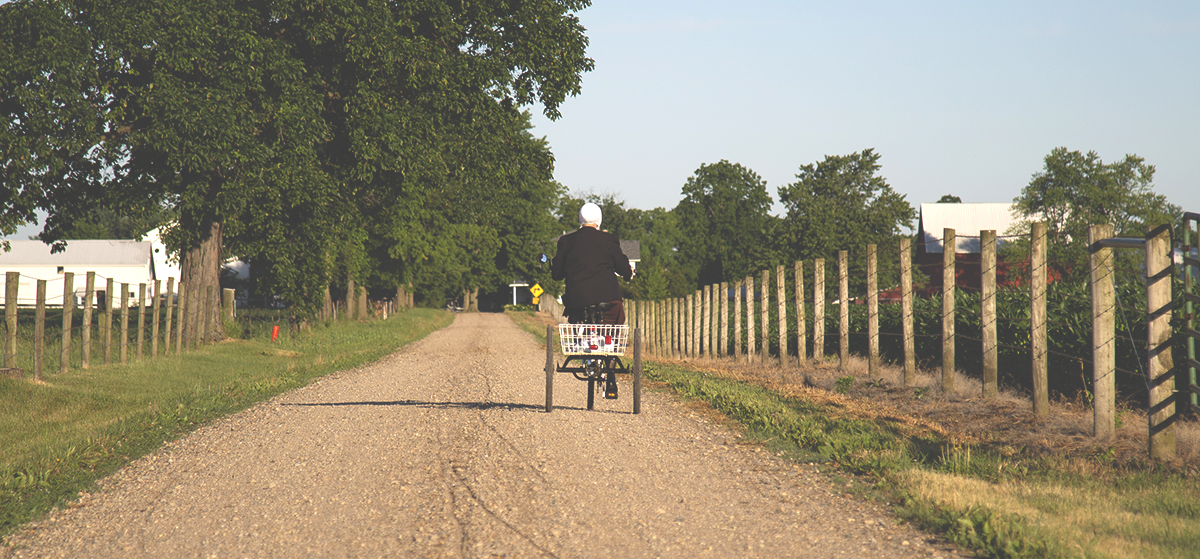 Visiting with Amish
The Amish in our area understand the fact that visitors come to get to know them. Within limits, they will visit some with you, but if they choose not to, that's okay. Even if you don't get into a conversation with them, they will provide a smile and a nod.
Taking Pictures
As part of their religious heritage, Amish believe photographs are "graven images," so please do not take photos of their faces… grown-ups or children. It's tempting, we know, but please honor their culture by not taking photographs. If you participate in one of our Amish Experiences, your hosts and buggy driver may permit an image – please always ask.
Visiting Cottage Shops
DO stop in at their home businesses on the Amish backroads. Many of these businesses help sustain the Amish way of life. You'll see many signs on our county roads advertising these small "cottage businesses." When you see a sign, you're automatically invited to stop in; you'll be welcomed.
Sundays
Most shops are closed on Sunday so the Amish can honor the Sabbath with a day of rest and spend uninterrupted time with their family. Plan your schedule accordingly.
Want to make your trip extra special? We invite you to have an Amish Experience during your stay in Shipshewana and get up-close-and-personal with our friendly and charming locals.