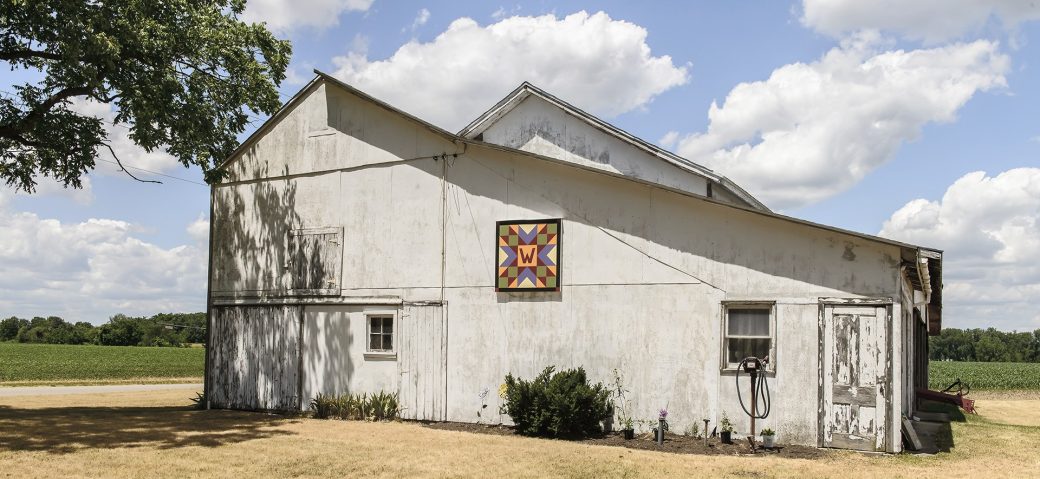 Plan Your Trip
Shipshewana & LaGrange County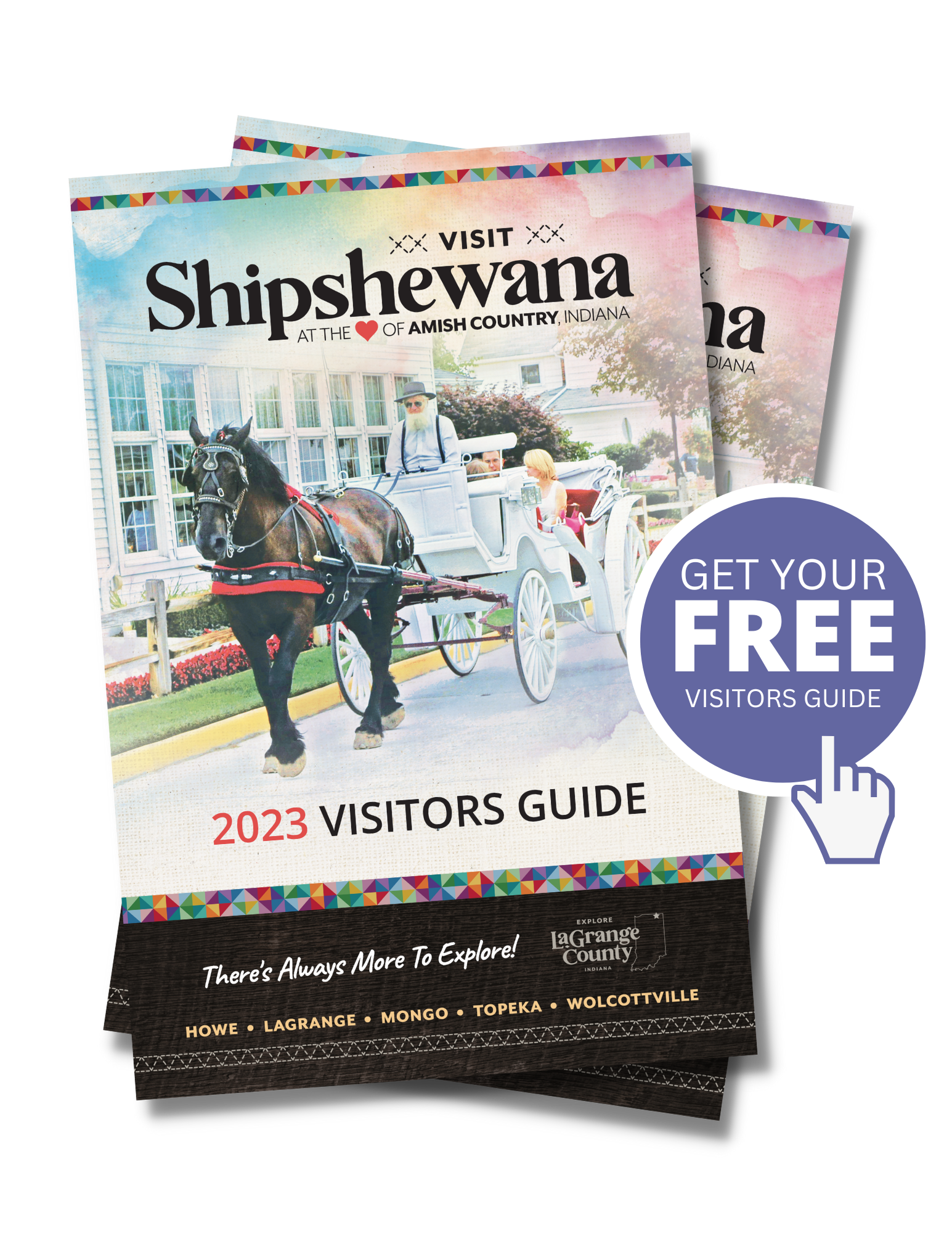 The Official Shipshewana & LaGrange County Visitors Guide is the single best resource for planning your visit to the area. Packed full of maps, trip ideas, and details of the many attractions, it will be your constant companion during your stay. (please allow 16-22 business days for delivery)
Don't want to wait for a guide?
You can check out our online Visitors Guide Flipbook or browse all of our partners online by using the navigation categories above.
CHECK OUT OUR EVENTS
Have an arrival date in mind? Be sure to check out our event calendar for your preferred month to see everything that's going on – you might want to adjust your arrival date to make sure you hit a live performance or annual festival.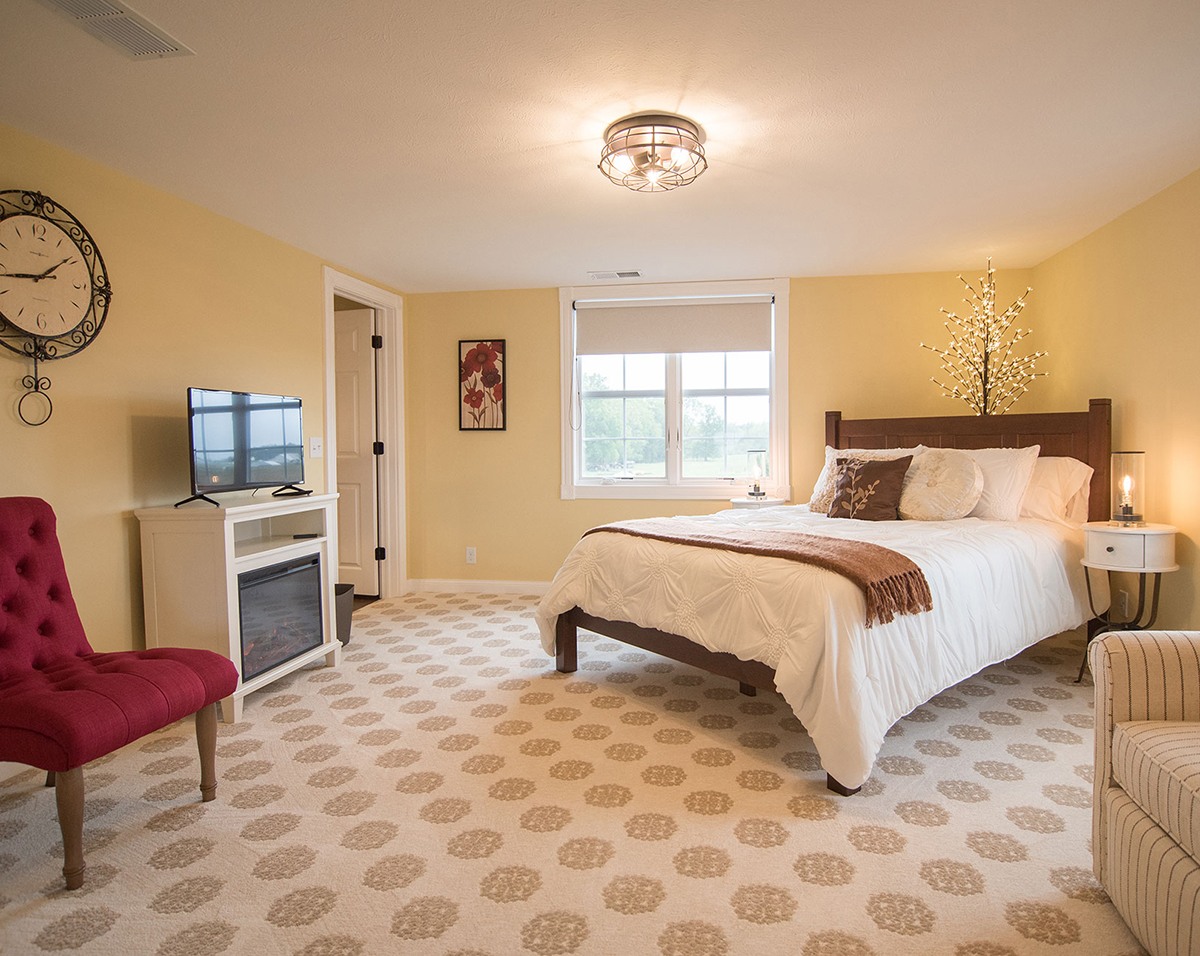 BOOK YOUR ACCOMMODATIONS
You can book your stay right in the heart of Amish Country with one of our quality hotels, affordable motels or beautiful bed and breakfasts. Looking for something more rustic? We also have a great variety of cabins, campgrounds, RV parks, and vacation homes for any type of adventurer. No matter where you choose to stay, you'll be welcomed with smiles and warm Midwest hospitality.
STOP BY THE VISITORS CENTER
Once you arrive in Shipshewana, be sure to stop in the Visitor Center for a coupon booklet, guided tour info, maps, and other great planning resources, as well as, expert tips for getting the most out of your trip to the heart of Amish Country, Indiana.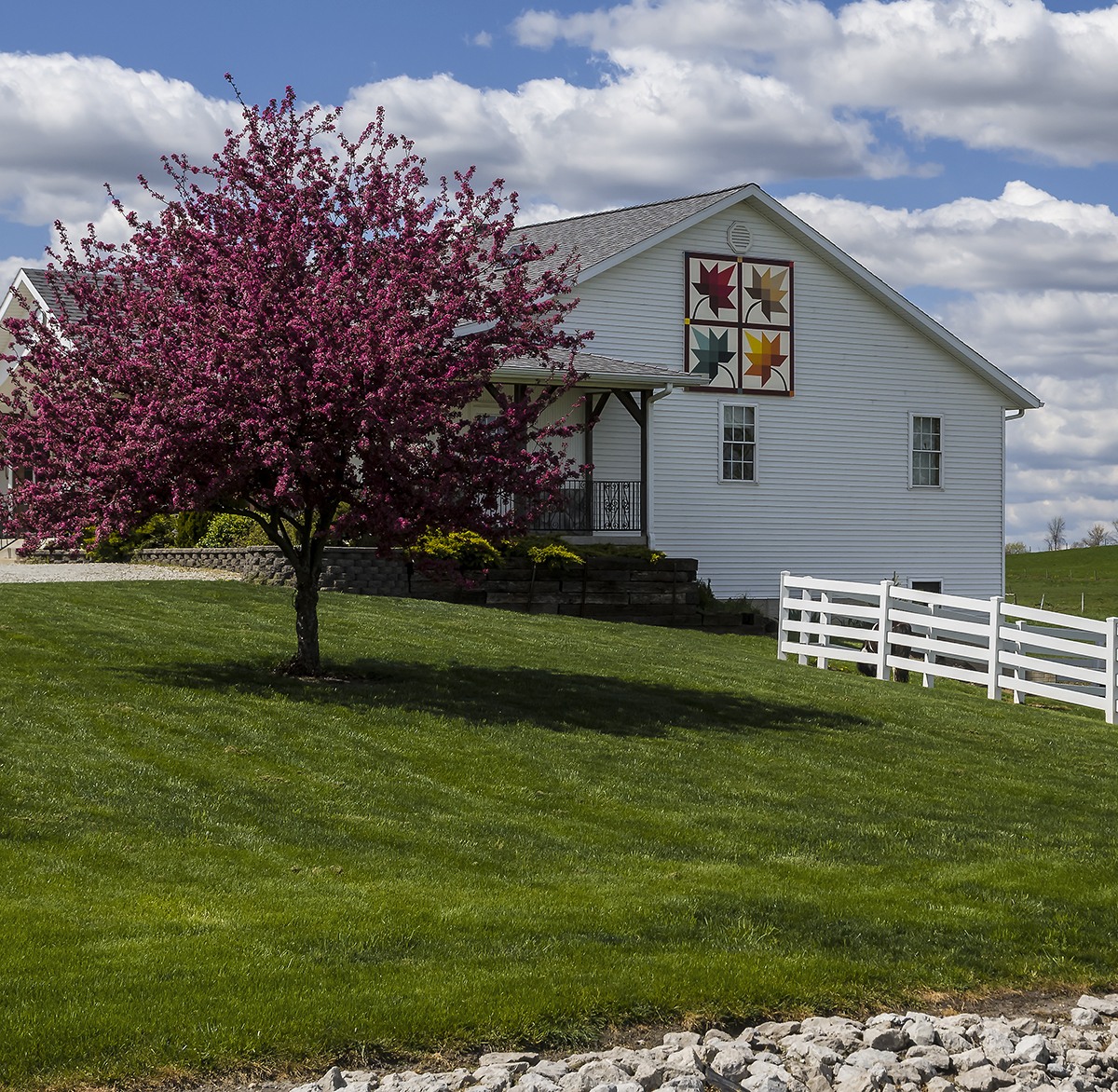 MORE THINGS TO DO …
Check out our ever-expanding itineraries and our list of 'Shipshewana's Greatest Hits' for more ideas on things to do during your stay. Love culture, art or the outdoors? You'll definitely want to check out our special sections on Trails & Tours or Outdoor Recreation – they include great things to do on Sundays. Bringing the family? Shipshewana is a great family-friendly destination – learn more about the fun activities that will keep the kids engaged.
EXPLORE MORE WITH A SHORT DAY TRIP
When you stay in Shipshewana, you're staying in the 'hub' of Northern Indiana and you're just minutes away from great day trip destinations! Whether you want to check out museums, shopping, sports, dining, or more Amish experiences, staying in Shipshewana puts you right in the middle of it all.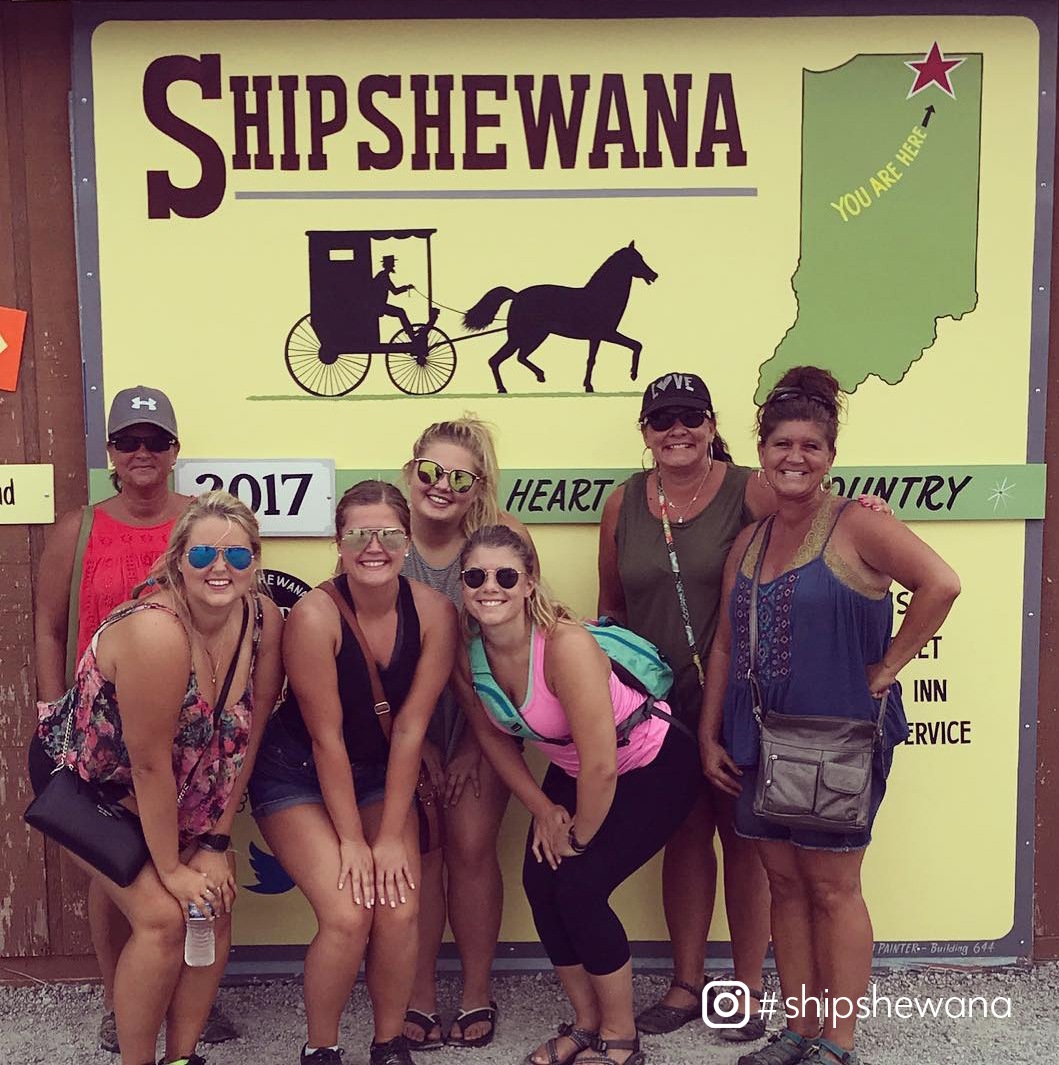 HAVE FUN!
In Shipshewana, it's all about the experience! Every year we have thousands of visitors from all over the world come to our quaint town to soak up the culture, the shopping, the dining and the entertainment. And there's always more to explore … so plan on coming back annually to see what's new and improved.
While you're here, don't forget to share your experience on social media – be sure to tag us @VisitShipshewana #Shipshewana
Itineraries