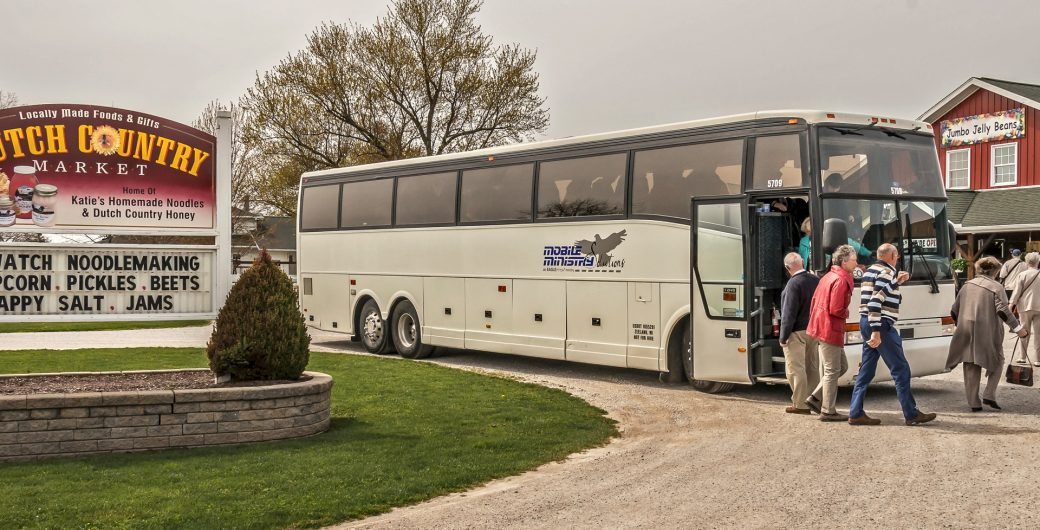 Shipshewana – at the heart of Amish Country in Northern Indiana – is an ideal and unique destination for your next group travel experience! LaGrange County offers a great selection of 'group-friendly' options for shopping, attractions, entertainment, dining and lodging and we are all committed to ensuring that your group's experience here is as authentic and enjoyable as possible.
Bus Groups
Thousands of bus groups come to Shipshewana each year to enjoy our local Amish culture, our beautiful selection of stores and shops, our delicious Amish home-cooking, and our quality year-round entertainment.
The LaGrange County CVB is looking to not only meet but exceed any expectations you may have as a tour operator. Based on your group's interests we'll provide friendly, knowledgeable step-on guides, custom itineraries, and reservation assistance – everything you need to make bringing a bus group to Shipshewana simple and fun.
You can trust you are getting expert advice on what the area has to offer by working with the staff at the CVB! We are excited to work together to make your group trip to Amish Country one to remember.
Family/Friend Groups
Not a bus group but have 10 or more people in your group coming to Shipshewana? We can help you connect with local businesses and services that welcome groups as well as provide ideas for area activities. We can also help if you are planning a wedding or a reunion.
Group Friendly Partners
Connect With Us
Please email [email protected] for information on groups.
Step-On Guides
There's no better way to experience Shipshewana/LaGrange County than with a local by your side! Our step-on guides are a must for any bus coming to our area, perfectly filling up the time between stops with area history and personal stories. Not to mention, they're the "in" to those backroad stops you never knew existed. Contact one of them today and see what kind of tours they can offer!