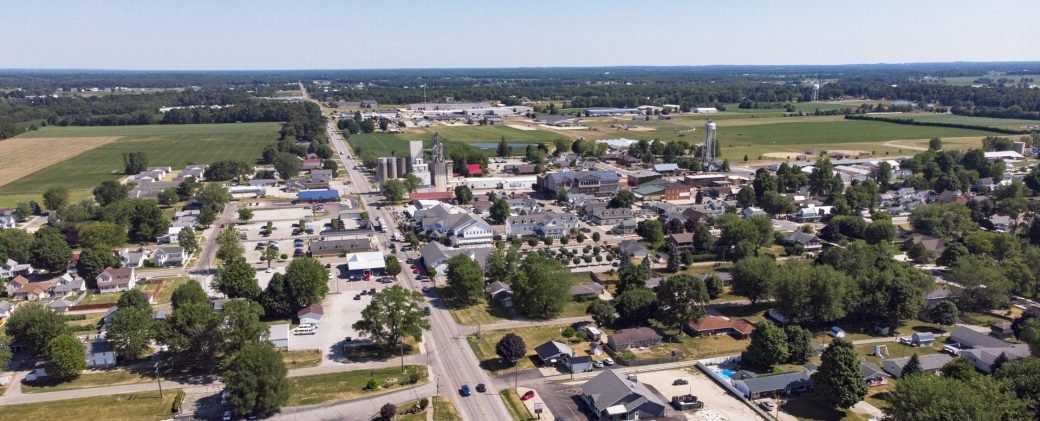 Shipshewana & LaGrange County attract more than 2 million leisure travelers, tour groups, and destination travelers annually. It is considered one of the top 5 most visited attractions in Indiana. The population of Shipshewana grows from approximately 670 residents to over 20,000 on a busy summer day.
According to a CERTEC study commissioned in 2017, the LaGrange County Convention and Visitors Bureau reported that the tourism travel industry contributed nearly $176.6 million to the economy in 2017. Tourists spent $126.5 million with $41.6 million generated in tax revenues. More than 1,898 jobs were created in 2017.
About Our Area
LaGrange County is ranked as the 5th healthiest county in Indiana. This id due to the abundant natural resources and outdoor activities found locally – people of all ages can find something to keep them active year-round. We are home to the Pigeon River Fish and Wildlife Area, which has 529 acres of lakes, 17 miles of free flowing river, and its many different woodlands and camping areas. We also have 67 natural lakes and rivers that are ideal for canoeing and kayaking, as well as a vibrant county and town parks system.
To learn more, Explore Our Region to see what other great attractions are within a few hours drive of Shipshewana & LaGrange County – because There's Always More To Explore!
About Our Towns
LaGrange County is most well-known for Shipshewana, but we have other great communities that offer 'More To Explore' to our locals and visitors. Our towns are:
Local Weather
Shipshewana & LaGrange County experience four distinct seasons of weather. Beautiful hot summers (averaging 80 degrees) beckon travelers to the lakes and ice cream parlors. Mild autumn weather (with 60 degree highs and 45 degree lows) is simply perfect for wandering around our Farmers Markets. Winter's chill can be lessened with cozy quilts and energetic outdoor activities. The rains in spring ensure bountiful crops and bring out beautiful blooms.
On average, the warmest month is July and the highest recorded temperature was 104ºF in 1988. The coolest month is January, with the lowest recorded temperature of -28F in 2000. June sees the most precipitation with an average rainfall of 4.17 Inches.
5 Do-Not-Miss Winter Activities
Shipshewana has gotten a bit of a misperception that it is only open during the Midwest's Largest Flea Market season from May – September. And while the Flea Market is a huge claim to fame for this 3rd largest Amish community in the US, that simply couldn't be farther from the truth. There are many things to do in Shipshewana throughout the year…
Take A Scenic Fall Drive
Typically when you roll into Shipshewana, you're greeted by endless farms and open fields. It might be surprising to hear of the beautiful fall foliage that can be seen this time of year. The natural beauty here in Northern Indiana can often be underappreciated, many people not knowing about hidden gems…