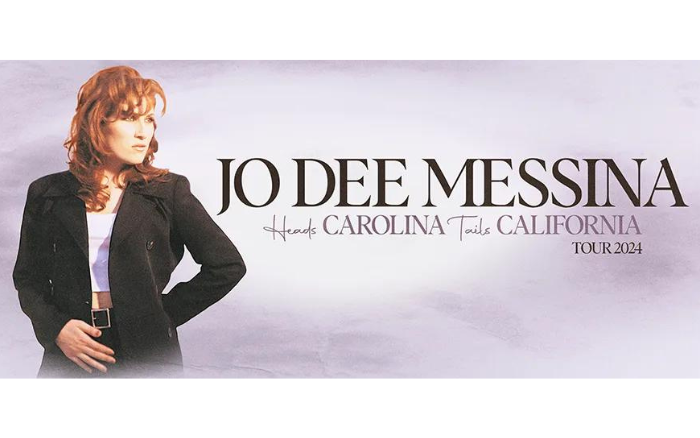 Jo Dee Messina
Event Starts
Thursday, May 16 2024 @ 7:30 PM
Jo Dee Messina is a seasoned veteran in the music industry, always evolving and reintroducing herself and her sound as she gains new experiences in life. Jumpstarting her career, Jo Dee's breakout song, "Heads Carolina, Tails California," made her a household name. Following the success of her debut, Jo Dee posted nine No. 1 hits, sixteen Top 40 songs, sold over five million albums worldwide, and was honored by the ACM Awards, CMA Awards, and GRAMMY Awards. As Jo Dee's resume grew, she proved to be a trendsetter and history-maker, becoming the first female in country music history to celebrate three consecutive multi-week, chart-topping songs.
Jo Dee later parted ways with her long-time record label and embraced the strong, empowered female persona for which she became known. Taking matters into her own hands, Jo Dee created Dreambound Records, called on her fans to become her dedicated team, and released her most personal album to date, Me.
Aside from her studio successes, Jo Dee has also created a reputation for herself as one of the most passionate, high-energy performers in the business. Sharing her hit tunes; newly penned, emotionally-driven songs; and personal testimony, Jo Dee has been traveling the country for many years, receiving rave reviews for her authenticity, commitment, and openness on stage. Hoping to inspire and enlighten fans from all walks of life with every step she takes, Jo Dee has made it her mission to present herself and her story with honesty, allowing people to see behind the masquerade.
With a decorated past in the rearview mirror and endless dreams and an open road of possibility before her, this relatable woman, wife, mother, daughter, sister, friend, speaker, author, and incredibly gifted singer-songwriter has only just begun. Fueled by faith, belief, and love, Jo Dee pours her heart and soul into everybody she meets and everything she touches, which is perhaps why Jo Dee Messina is such a timeless name in the music industry.
Price and Ticket Info
Ticket Prices

$44.95 – 89.95
(plus tax & fees)