Josiah for President
Event Starts
Friday, Mar 15 2024 @ Times Vary
Event Ends
Saturday, Jul 27 2024
When former Congressman Mark Stedman throws in the towel on his presidential campaign, his only choice is to return to his home state and decide how to spend the rest of his life … until he meets Josiah Stoltzfus, an Amish farmer from Pennsylvania. Stedman learns more from Josiah in a few hours than in his many years in office. He comes to the conclusion that someone like Josiah should be running the country. Not a career politician, but someone with a little old-fashioned common sense, someone who's not afraid of rolling up his sleeves and getting his hands dirty. Someone like Josiah Stoltzfus.
Using his old campaign headquarters for a base, Mark Stedman determines to introduce a new candidate to America. Without Josiah's consent or knowledge, he becomes a write-in candidate for the Presidency. Mark pledges to do everything in his power to make sure Josiah gets elected. But can a plain man of faith turn the tide of politics and become the leader of America, and what will he have to risk to do it?
Meet the Author
Martha Bolton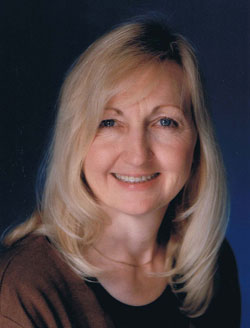 Martha Bolton was the genius behind the two previous adaptations for the Blue Gate Stage The Confession and Half-Stitched and has written comedy for such performers as Bob Hope, Phyllis Diller, Ann Jillian, Jeff Allen, Mark Lowry, Fritz Coleman, and more. A speaker and author of over 50 books, Martha is also the Cafeteria Lady for Brio magazine. (If you're looking for The Cafeteria Lady's newest recipe book, you'll find it listed under Notable Toxic Waste Dumps of the South.) Martha has also written for both Bob Hope's and Wayne Newton's USO shows. Martha began her comedy writing career as a church secretary. "I saw a lot of comedy in the church," Martha says with a laugh. "I used to perform a Friar's Club-type roast on the pastor, deacon, or any other church staff member who was celebrating a special occasion. I had to change churches a lot." And thus began Martha's writing career. She's been going strong ever since. For more information, visit www.marthabolton.com/.
Price and Ticket Info
Ticket Prices

$38.95
(plus tax & fees)