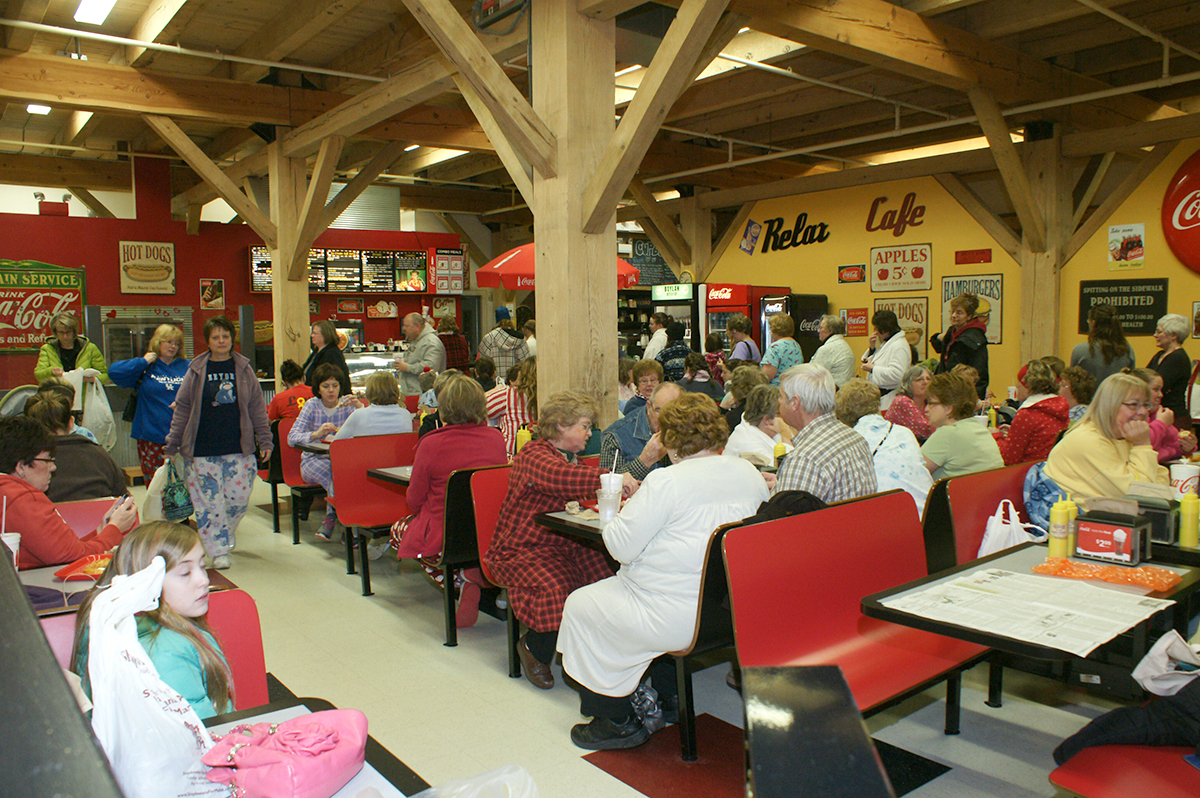 Pajama Day Sales
Event Starts
Saturday, Feb 3 2024
Pajama Day Sale has become a Shipshewana tradition and we love seeing multi-generational families clad in PJ's gathering around a table and showing off their purchases, or watching life-long friends meeting up for a 'girls getaway' sleepover at a local hotel… greeting each other with hugs, and spending time "catching up" while searching for their purchases.
The inns, hotels and B & B's are ready to book your reservations for the Shipshewana Pajama Sale which happens annually in early February. Hundreds of locals and visitors enjoy early morning shopping in their jammies, with most stores opening doors at 6 a.m. and some even earlier.
This year there will be four categories of  a "Best PJs" contest with prizes by the SRMA including a return overnight stay:  Best Group of PJ's, Craziest PJ outfit, Cutest Kid PJ's and Farthest distance traveled PJ's.
Giveaways, drawings and deep discounts make this event a destination for hundreds of women (and men) in large and small travel groups. Neither cold, snow or deep fog has deterred determined shoppers in the past! Make your reservation today at one of our local lodging partners.
2025 Date is February 1, 2025
Location
Town of Shipshewana
n/a
Shipshewana, IN 46565