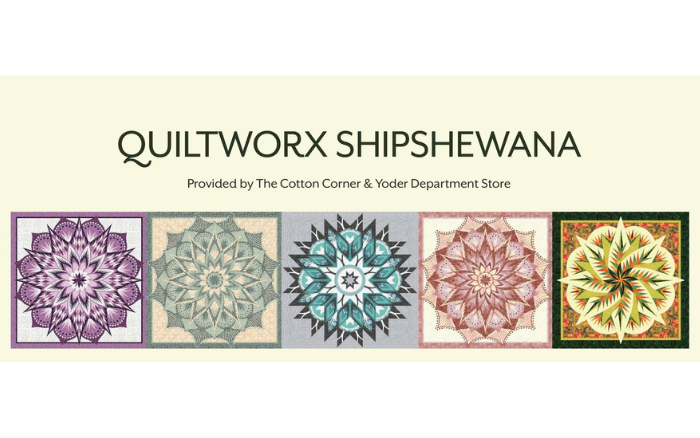 Shipshewana Quiltworx Academy
Event Starts
Monday, Sep 18 2023
Event Ends
Friday, Sep 22 2023
Yoder Department Store and The Cotton Corner
are proud to announce the Shipshewana Quiltworx Academy.  This multi-day event, hosted in Shipshewana, will have workshops for all skill levels.  We will be offering 1, 2, 3 and 5-day project workshops as well as Quiltster color designing sessions. There will be workshops lead by certified instructors to share their tips and tricks, opportunities for extended shopping, Amish dinners and sew much more!
Quiltworx Certified Instructors Nancy Kloster, Pam DiSalvo, Donna Viau, Kathryn Groves and Meredith Yoder will be joining us at the Blue Gate Garden Inn. You will be able to choose a 1-day Starbaby, 3-day Masquerade, 5-day Carnival Flower or 2-day Wedding Star Table Topper workshop. We will also have 2 different lectures if you want to learn more about Quiltworx and their Foundation Paper Piecing process and Quilters quilt planning tool.  What you'll learn:   Paper Piecing Process/Speed Cutting/Chain-Piecing/Curved Piecing
Sign up date and pricing coming soon!
Location
Blue Gate Garden Inn