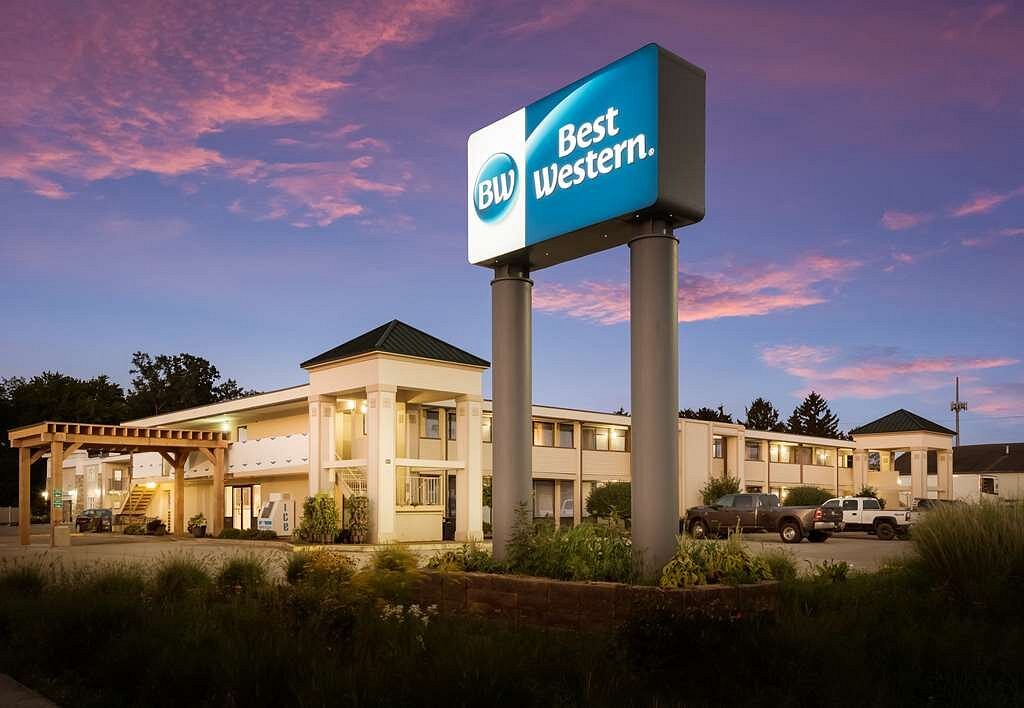 Best Western – Goshen
900 Lincolnway E
Goshen , IN 46526
574-533-0408
Enjoy a comfortable stay in the RV Capital of the World with a visit to our friendly and Comfortable Goshen hotel, the Best Western Inn.
Our guests' happiness comes first, a commitment exemplified by the distinctive full hot breakfast. For other meals, you can find several unique restaurants within just a few miles of our hotel in Goshen.
Back in your spacious room, you'll find everything just as inviting. Soothing showerheads make for a refreshing start to your day, and our beds are as comfortable as they come. Enjoy the convenience of our first floor outside corridor rooms with drive up parking just outside your room (by request, limited availability). We have ample parking for oversized vehicles including boats and campers. Relax in the evening with our unique outside Gazebo grilling area and multiple dog walking options.
Book your stay at the Best Western Inn, our clean and attractive hotel in Goshen, Indiana, and enjoy friendly Midwestern hospitality on your trip.
Handicap Accessible
Open After 5
Open Sundays
Contact Info
Location: Elkhart, Indiana