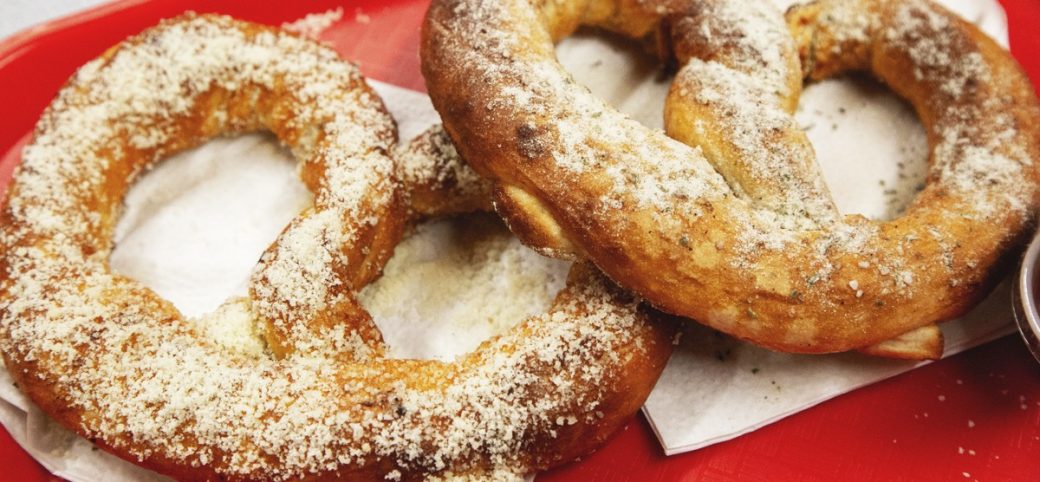 Pretzels
Shipshewana, Indiana
Buttery, soft goodness!
No matter the time of year, there really isn't a bad time to have a pretzel from Amish Country! These chewy, doughy knots of yumminess are great on their own, with a dip or wrapped around a hot dog. They are perfect as a side for soup or a salad, or just a tasty snack on their own. You won't want to leave Shipshewana without grabbing one (or a dozen!).
JOJO'S PRETZELS
JoJo's Pretzels was founded in 1989 by Levi and Joanna King, who are still the proud owners today! They created their famous pretzel recipe together, with the help of their Amish roots and their homegrown lifestyle. Following their debut, JoJo's Pretzels has seen many changes. Having once sold pretzels from a little pretzel wagon, to experiencing a catastrophic fire in 2004, JoJo's has truly stood the test of time. Since then, Levi and Joanna shared their love for entrepreneurship, community, and pretzels, with their four children.
Today, JoJo's continues to provide the best pretzels and a loving atmosphere to all who enter. We want to thank you for over 30 years of support, kindness, and (of course) pretzels!

Pretzel Trivia
In terms of history, the soft pretzel came first. And it is largely believed that they originated by Christian monks in Italy around 610 A.D. They were shaped to resemble arms crossed in prayer and given as a reward to children who learned their prayers. Fitting with its origin, the name pretzel comes from the word "pretiola" or "little rewards."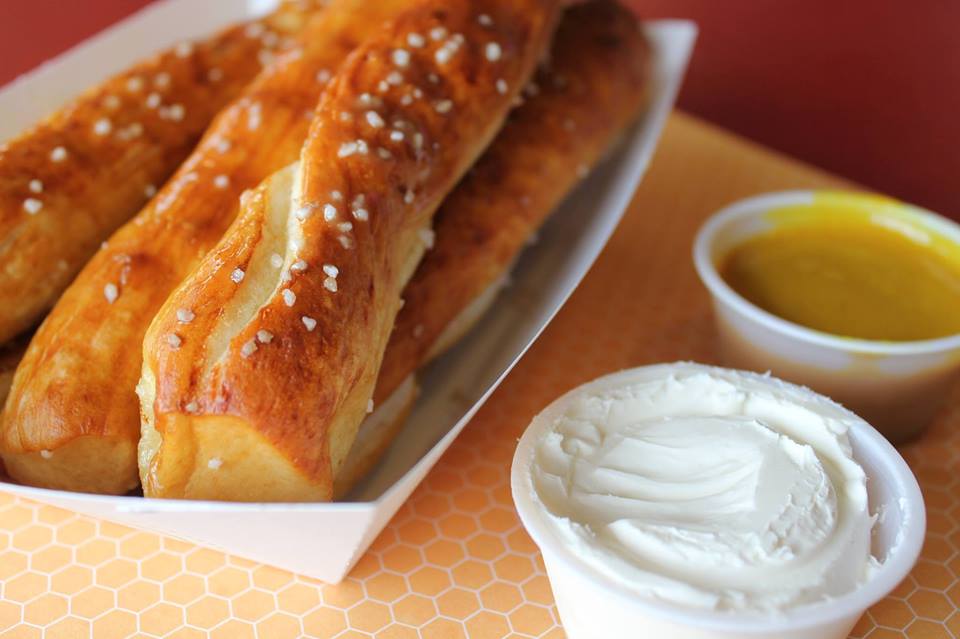 BEN'S SOFT PRETZELS
Amish-inspired and oh-so-delicious, the story of how Ben's Soft Pretzel's grew from it's humble farmer's market beginnings to one of the fastest growing quick-serve food companies in the US is quite remarkable. You may even consider it to be divine providence. We absolutely do.
In 2003, Scott Jones (Ben's Pretzels Co-Founder and CEO) was in Amish Country, Indiana conducting ministry visits with a fellow parishioner. Upon getting lost in the countryside, he was pointed in the direction of the Amish Homestead of Ben and Liz Miller (Ben's Pretzels Co-Founders). Ben and Liz invited Scott into their home to give him proper directions to his destination, warm, fresh cookies, and the start of what would be a life-long, prosperous friendship.
#shipshewana
Don't forget to post your pics and tag us!