If either photography or painting is a favorite pastime, LaGrange County needs to be the destination for your next trip. Whether you prefer landscapes, classic architecture, gorgeous farm sunrises, interesting portrait opportunities, or amazingly photogenic animals, there are subjects to be had everywhere you turn. A recent quick stop at Dutch Creek in Shipshewana inspired some incredibly fun animal portraits and photos.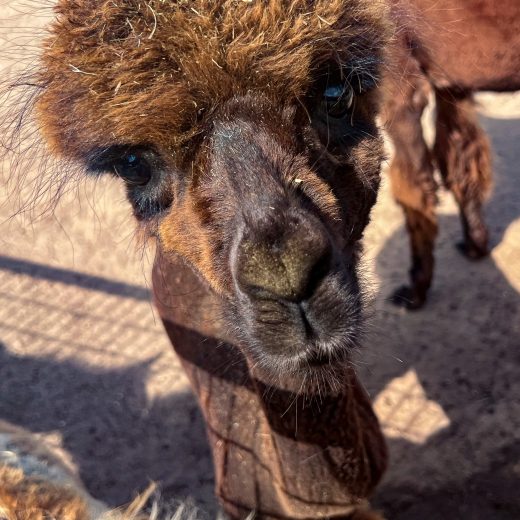 If you've never been to Dutch Creek, make sure you make it a stop during your next visit. A perennial favorite of both children and adults Dutch Creek is home to all the domesticated farm animals that you would expect, as well as many wild and exotic animals that you would not. Dutch Creek gives visitors the opportunity to get up close and personal with bison, zebras, camels, ostriches, lemurs, many varieties of birds and so many others. There are two main animal areas, the larger area where the bigger guys roam, and the smaller petting area that is home to some of the smaller creatures. Many of the pens in the petting area invite you in to pet, feed, and generally hang out with piglets, dear, donkeys, alpacas, and numerous others. The pens you should not enter are clearly labeled. The giant porcupine, for instance. He'd rather you didn't.
The larger area of the park also allows you to feed and pet the animals, as long as they come up to you in the horse-drawn wagon rider. Big buckets of feed are provided, so many are apt to want to say hi. Alternatively, you can drive through the park in your own vehicle, but in that instance, windows need to stay up and feeding is not allowed. There is also a large picnic and play area, so you can bring your family and a picnic lunch and make a day of it. It's an adventure like no other, and a day you won't soon forget.
Dutch Creek Farm Animal Park is open May 1st – Mid-October.
Hours & Rates are below:
Monday – Friday: 9am-4:30pm
Saturdays – 9am-4pm
Closed on Sundays
Open on Memorial Day, July 4th, & Labor Day!
– CLOSED ON ASCENSION DAY –
Wagon Tours
Adults: $16
Children (age 3-12): $11
Seniors (age 65+): $15
Group Rates (15+)
Adults & Seniors: $14
Children (age 3-12): $10
Drive Through in
Your Own Car
Adults & Seniors: $14
Children (age 3-12): $10
Walk Through (only)
Adults & Seniors: $13
Children (age 3-12): $10
Dutch Creek Farm Animal Park accepts cash, & all major credit cards
– All prices are subject to change –