Make Shipshewana your road trip destination!
At the heart of Amish Country, Shipshewana is a great road trip destination in Northern Indiana. This small, quaint town is surrounded by farmland, is home to the 3rd largest Amish community in the USA and offers visitors delicious home-style cooking, unique shopping, Amish experiences, animal farms, and the Midwest's largest flea market. Come for a few days and take a real buggy ride, shop artisan and locally made products, enjoy a meal in an Amish home, and look for treasures at the 40 acre outdoor market. You can also enjoy world-class entertainment at one of our beautiful state-of-the-art venues. You'll be amazed at everything there is to explore!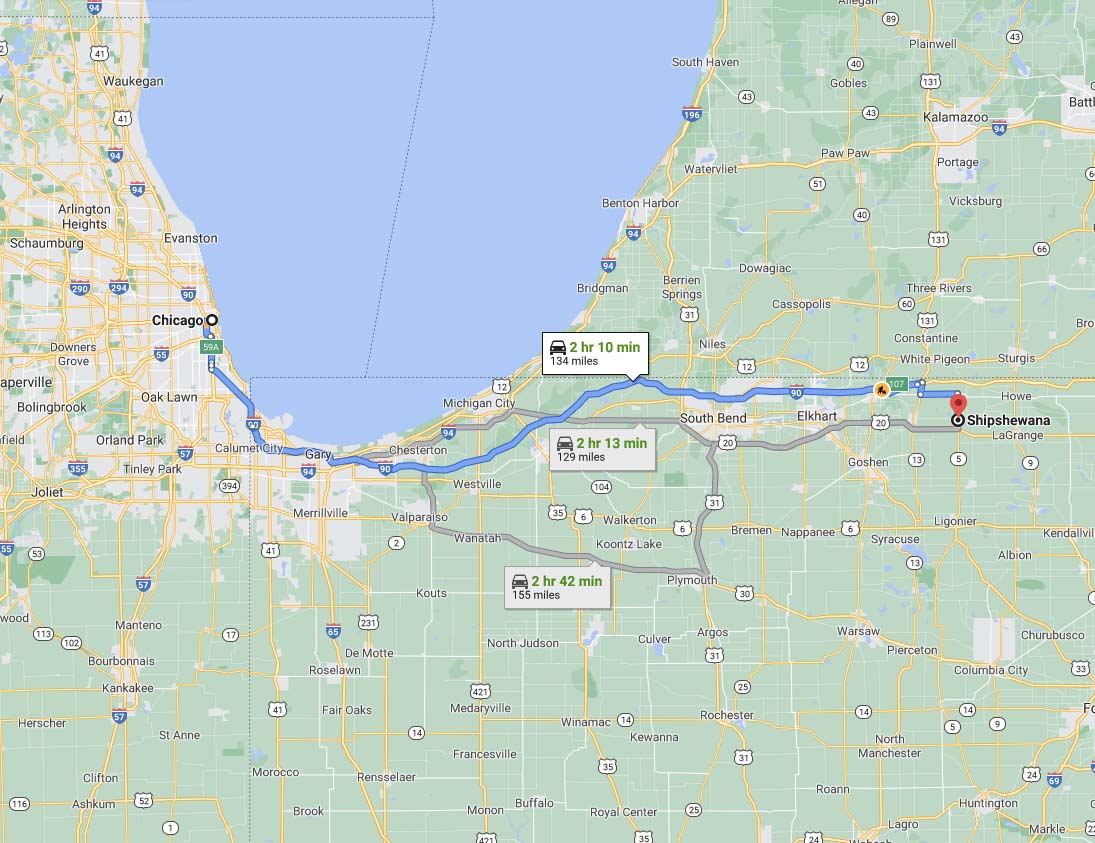 IT'S AN EASY DRIVE!
When you take off from Chicago, getting to Shipshewana is a breeze using the 80/90 Toll Road. In just a few hours, you'll be out of the city and in the heart of Amish Country! Along the way, enjoy the Northern Indiana landscape of farmland and towns dotting the highway. Exit at 107, and then be on the lookout for buggies!
Not coming from Chicago? Click HERE for more driving information.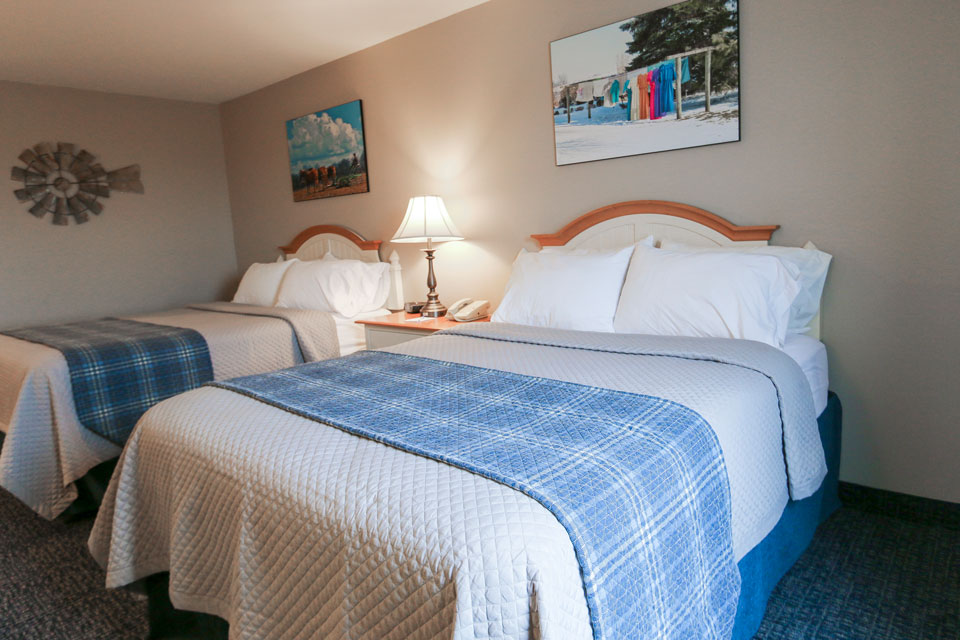 CHECK IN & CHECK OUT YOUR LODGING
You can stay right in town in Shipshewana at one of our 3 hotels, 2 motels or various B&Bs and vacation homes. Or, if you stay on the Toll Road to exit 121 you'll find national hotel chains (along with country vacation homes and camping) just minutes away from Shipshewana. No matter which accommodations you choose, you'll have lots of amenities to enjoy including indoor pools, exercise rooms, complimentary breakfasts, game rooms, commissaries, ice cream parlors, lounge areas, fire pits and more.
ENJOY OUR GREATEST HITS
There's always more to explore in LaGrange County, but Shipshewana is home to our Greatest Hits – all the things visitors put on their 'must-do' list during their visit. We offer Amish tours and buggy rides, world-class entertainment, flea market and auctions, Amish home-style cooking, fairs and festivals, museums, trails and tours, unique shopping, artisan woodcrafters, local sweets and treats, arts and antiques. Click the link below to learn more about these visitor favorites.
FAMILY FRIENDLY FUN
Shipshewana & LaGrange County are known all over the world as a mecca for Amish culture, delicious home-style cooking and quality artisan products. But we're also a great destination for families looking for an adventure on a budget! Fun outdoor activities and animal farms (May-September), hotels with pools and other kid approved amenities, sweets and treats, buggy rides, and shopping. We're a great place to unplug and reconnect with the family.
DON'T FORGET TO SEE A SHOW
You'll be amazed at the quality of entertainment you can enjoy in Shipshewana! Our beautiful, state-of-the-art venues take visitors on a theatrical adventure through Amish-inspired musicals, dramatic horse shows, nationally-known performers in a variety of genres as well as local favorites such as tractor pulls, monster truck shows and more. Check our events page to plan your trip to include one of our great performances!
HIT THE TRAILS
Looking for something to do before heading home? How about a country drive to see Amish barn quilts or a stroll through a botanic garden? If you're feeling more active, we have great County Parks or the Pumpkinvine Trail to walk/ride. Stop by the Visitors Center for maps and more information about any of our local trails and tours.
START PLANNING YOUR TRIP
The Official Shipshewana & LaGrange County Visitors Guide is the single best resource for planning your visit to the area. Packed full of maps, trip ideas, and details of the many attractions, it will be your constant companion during your stay. Request your current copy free of charge so you can start planning your road trip to the heart of Amish Country, Indiana!