Every fall the town of Shipshewana decorates for the season, and no two years are ever exactly the same. If you're looking for a fun fall activity for you and your friends, or the family, try to find all of the Top 15 Fall Selfie Spots in Shipshewana!
The following are photos from every spot on the list. Some you'll be able to recognize and find immediately, while some may be a bit more difficult. Check the backgrounds for clues if you get stuck!
This guy is hanging around, just waiting for your visit.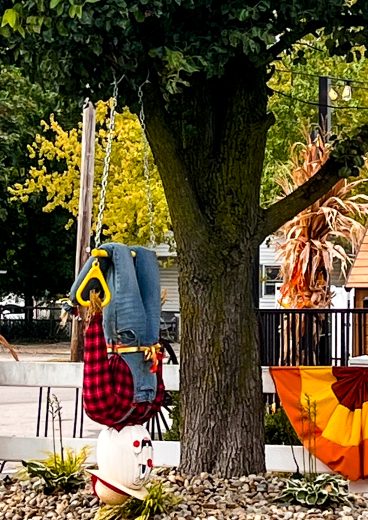 2. Where do you think this shelf of pumpkins and gourds are? Check out the sign for help.
3. This fella has a seat all picked out for you.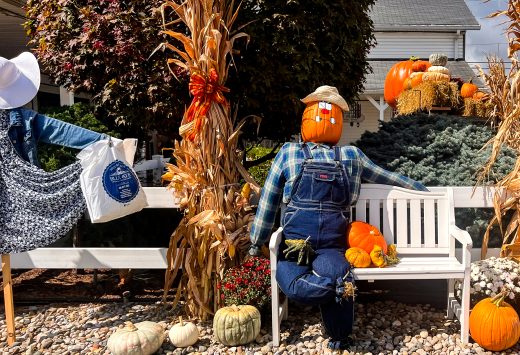 4. The perfect way to frame the season!
5. You can't ride this horse, but he loves posing for pics.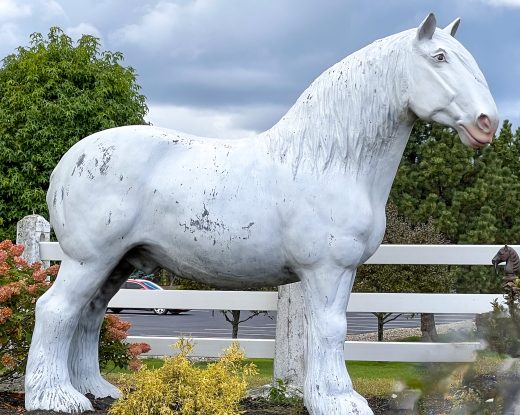 6. She's gotten into the swing of things!
7. And so has he!
8. If you need to take a load off, find this giant outdoor chair.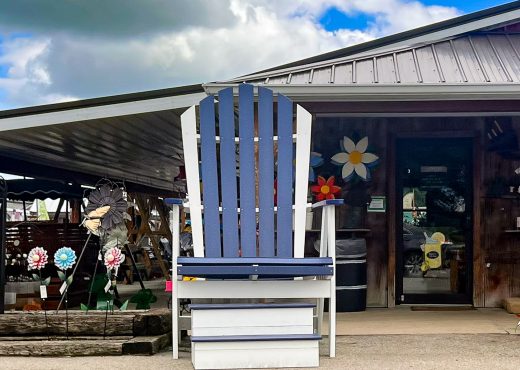 9. Or you can have a seat on this adorable pumpkin bench.
10. Could it have been made from one of these GIANT pumpkins? Can you find one?
11. Maybe ask these guys. They're enjoying a cozy campfire.
12. Where do you think this could be?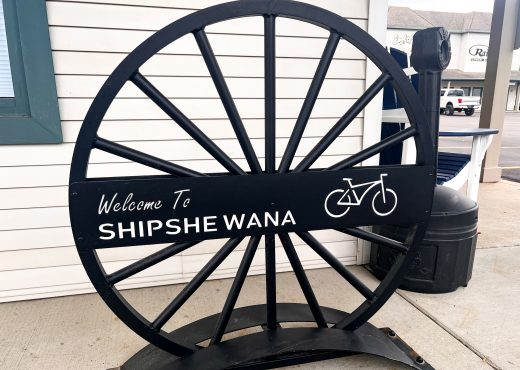 13. Take a break and catch some of this rodeo.
14. Shipshewana often has celebrities here! They're avoiding the paparazzi, but I think they'd still take a selfie with you!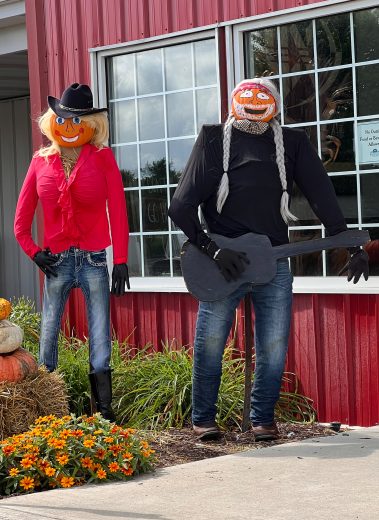 15. And finally, this friendly message for everyone would make a great pic.
Send us your selfies! Email them to [email protected] or message them to our Facebook Page!