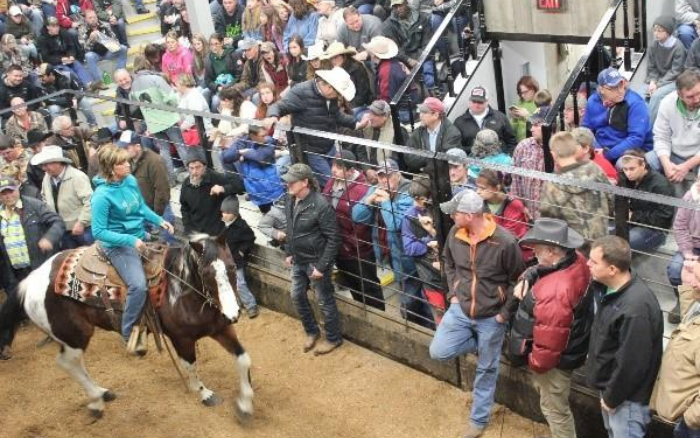 Day After Thanksgiving Horse Auction
Event Starts
Friday, Nov 24 2023 @ 9:00 am
The Shipshewana Day After Thanksgiving Horse Sale is a special yearly event attracting hundreds of horse lovers from all over the country. This large event lasts well into the evening with up to 300 or more horses sold (about 25-30 horses per hour). There is also a tack auction, a pony/mini auction, and a large number of vendors who set up and sell tack and miscellaneous items throughout the day.
Sale Schedule
9:00 am: Loose Horses in the barn. Driving Horses, Work Horses, and Saddle Horses (in that order) will sell in the arena immediately following the conclusion of the loose horse sale.
9:00 am: Tack Sale Begins in Misc. & Antique Building (Up to 5 Rings) 
2:00 pm: Pony Auction Begins
Location
Shipshewana Auction Misc. & Antique Bldg.