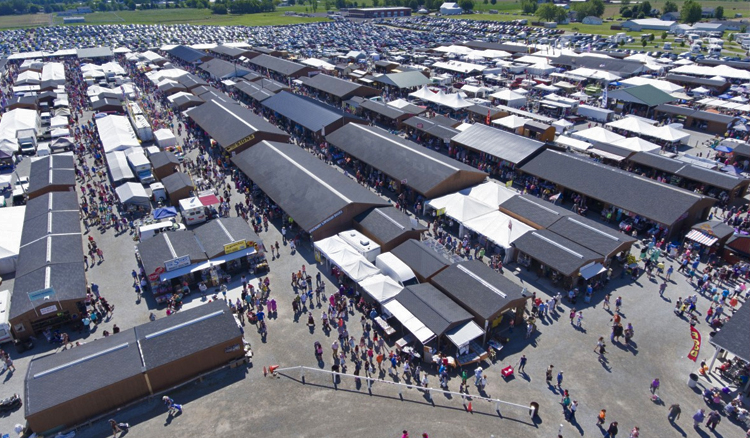 Labor Day Flea Market
Event Starts
Monday, Sep 5 2022
Date of Next Event
(every Tuesday & Wednesday)
The open air market is open Tuesdays and Wednesdays, 8 am – 4 pm, May through September. There are also special market days for Memorial Day, Independence Day & Labor Day in addition to select weekend market dates that change annually. It will open for the season on the first Tuesday of May & close for the season on the last Wednesday of September.
Parking is $5 per vehicle but there are no other admission fees. The grounds are a fine gravel & the 40-acre campus has space for 700 vendor booths!
Scooter, wagon & shopping cart rental is available at booth #1018 by the main entrance. $10 per day wagon rental, $5.00 shopping cart rental, scooter rental $25 deposit which covers your first two hours, then $10 per hour thereafter.
Admission fee: $5.00/car for parking