Gardens
GROWING THE LOVE IN SHIPSHEWANA
How does your garden grow?
If you live in the Midwest, chances are you're a gardener! There's nothing like digging your hands into the earth and nurturing things to grow and bloom. And even if getting dirty isn't your thing, it's always great to spend time outdoors enjoying the fresh air and beautiful garden art and yard accessories. Whether you're a grower or decorator (or both!) Shipshewana has everything you need to make your outdoor space colorful and amazing.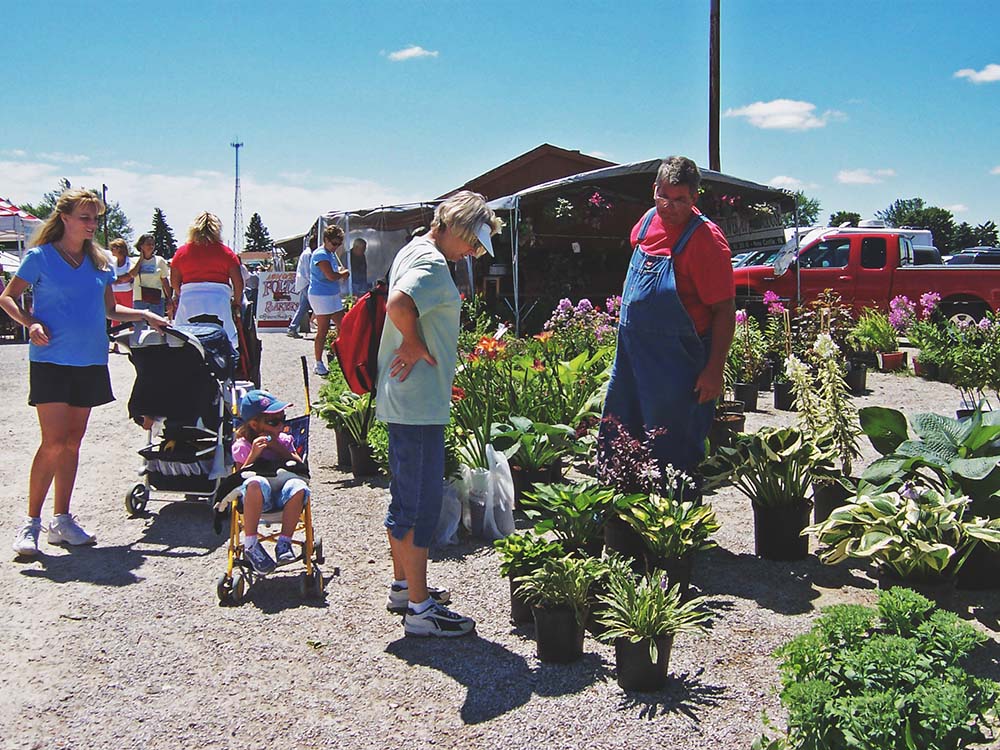 SHIPSHEWANA FLEA MARKET
Stop by the Shipshewana Flea Market Tuesdays and Wednesdays and check out the variety of vendors who sell plants, flowers, shrubs, and more! Want to know what they have to offer before coming? Check out the vendor directory link below to see all of the vendors in the category for 'garden, plants, flowers'.
NURSERIES & GREENHOUSES
We have several nurseries in the Shipshewana area where you can purchase a variety of plant types and sizes. Most are seasonal and tend to sell out quickly in the spring so be sure to plan your trip as soon as the weather gets nice!
STORES & SHOPS FOR HOME & GARDEN
The following stores and shops sell a variety of products for your patio, garden, or home exterior.
Alta's place – spinning yard art
B & L Woodcrafts – furniture, storage barns, bird feeders, garden accessories
Country Yard Outlet – flags, outdoor décor such as signs, small statues
Countryside Creations – plant hangers, benches, fire rings, trellises and more
Eash Sales – statues, barn quilts, furniture, gazing balls, outdoor games
Lambright Country Chimes – handcrafted windchimes in 40 unique sounds
Nature Unlimited – Purple Martin bird houses, feeders, supplies
Raber Patio – handcrafted outdoor furniture, yard art, fire pits
Traditions Furniture Store – barn quilts, handcrafted poly furniture
Yoder Hardware – windmills, mailboxes, barn quilts, windchimes, décor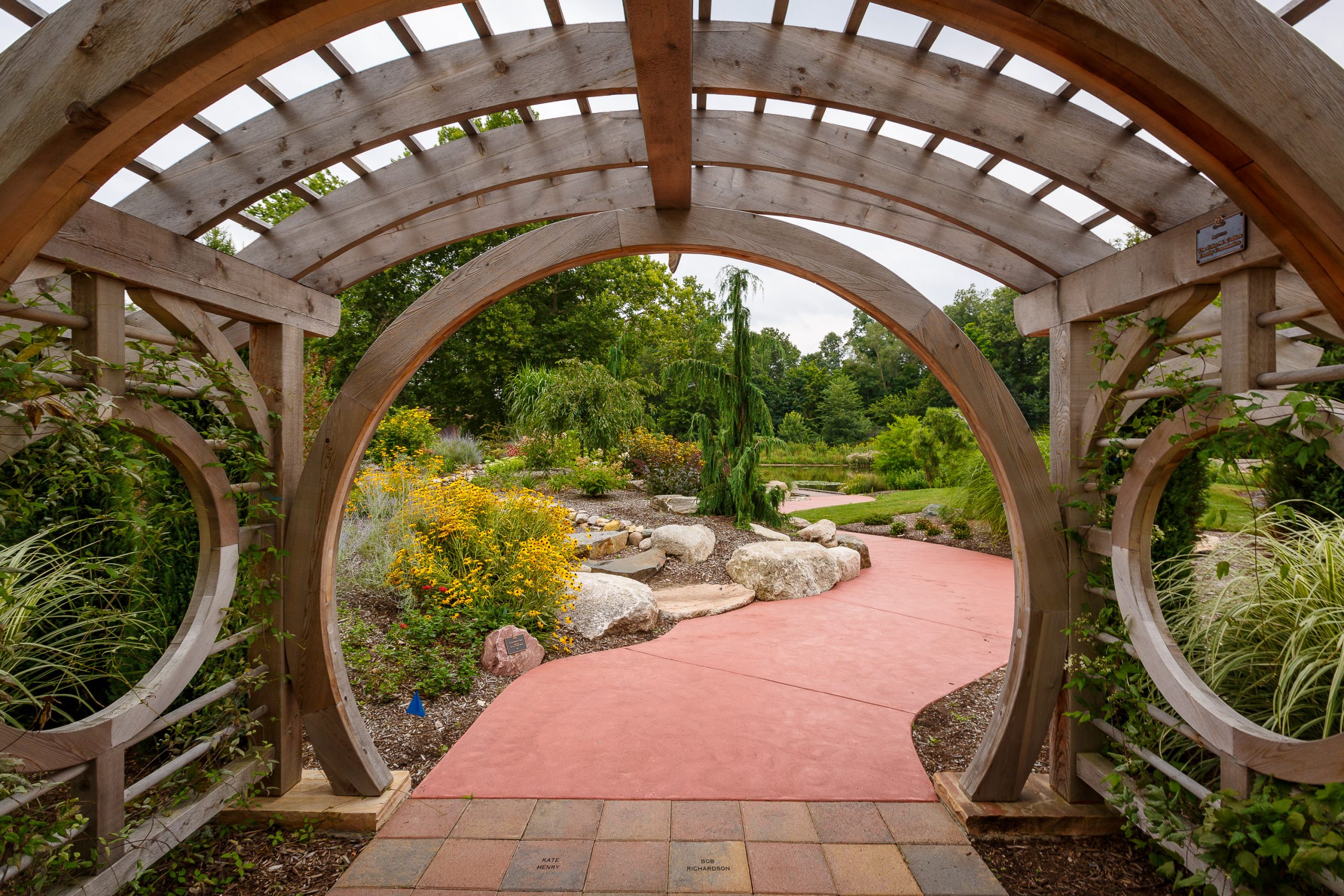 GARDENS TO EXPLORE
We have several gardens in the area that you can explore during your stay in Shipshewana. Also a favorite with our guests is the Heritage Trail/Quilt Garden Trail that winds through Amish Country, Indiana for a great summer road trip.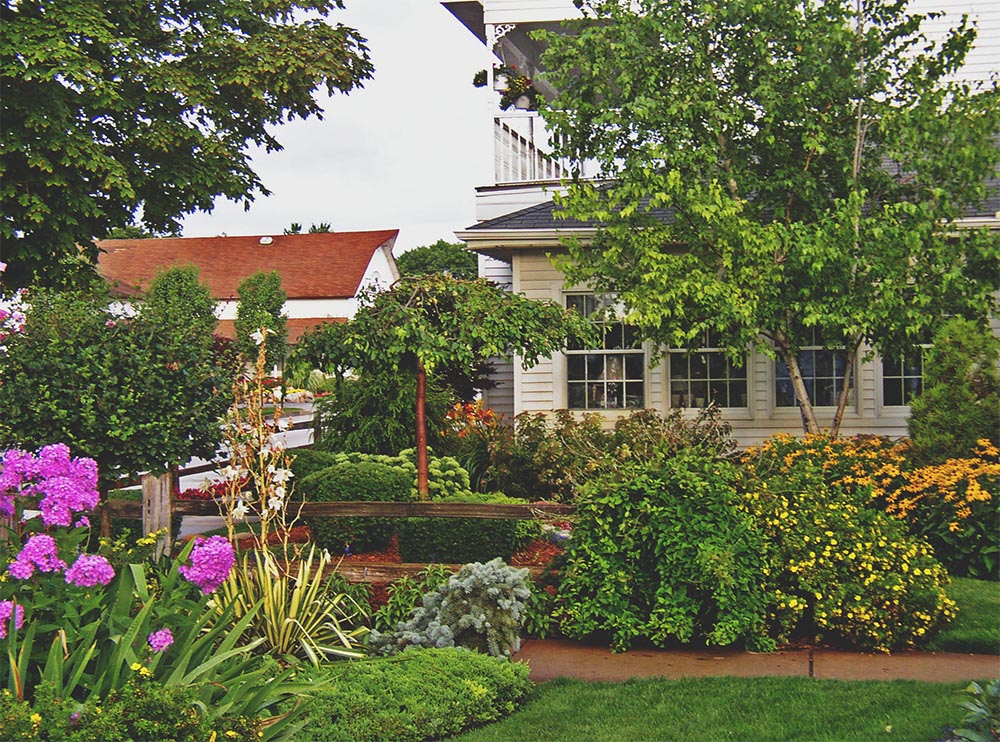 LOCAL INSPIRATION
All over the town of Shipshewana you'll find adorable pockets of flowers and greenery during the summer. Nothing is too manicured – we like things natural (and even a little wild sometimes!).
For a real treat, head out on the LaGrange County backroads where you will see Amish farms with exceptionally designed, functional gardens that will be sure to inspire you!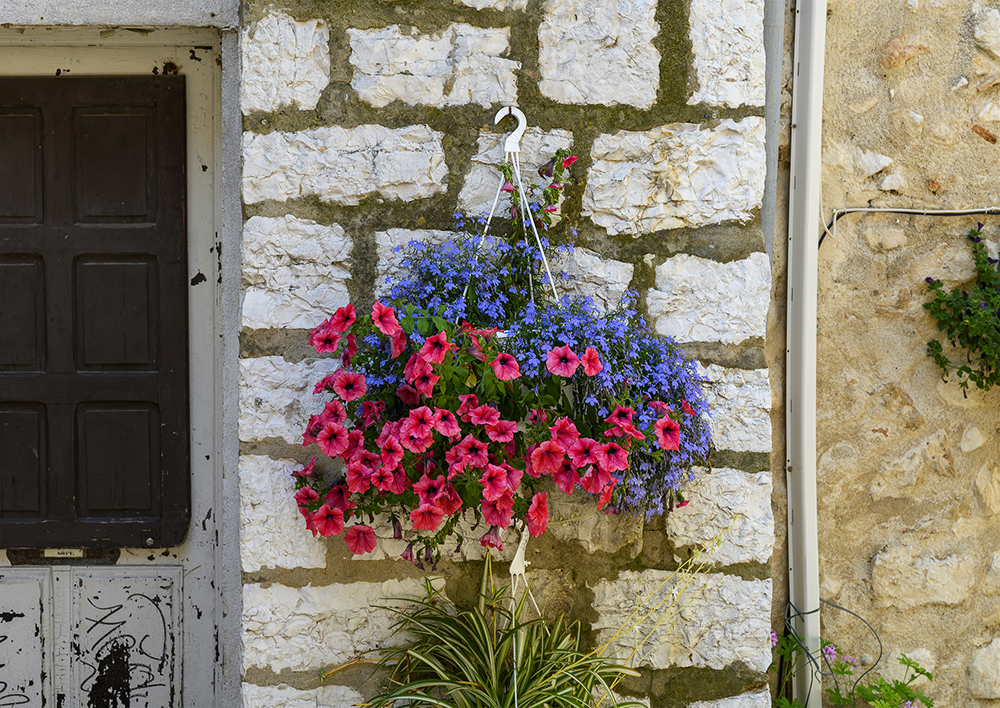 CARING FOR PETUNIAS IN HANGING BASKETS
Petunias are sure to reward you with a bounty of colorful blooms all summer, that is, if you take care of them properly. Watering and fertilizing is critical for petunias in hanging baskets. Keep in mind that a basket is limited to how much soil and roots it can hold and this soil is where the roots obtain the plants food and water.
SUCCULENT LOVE
Succulent plants have a unique adaptation that enables them to tolerate limited watering better than most houseplants – which is why they've become so popular! If you love succulents, check out these places to buy them locally:
#shipshewana
Don't forget to post your pics and tag us!