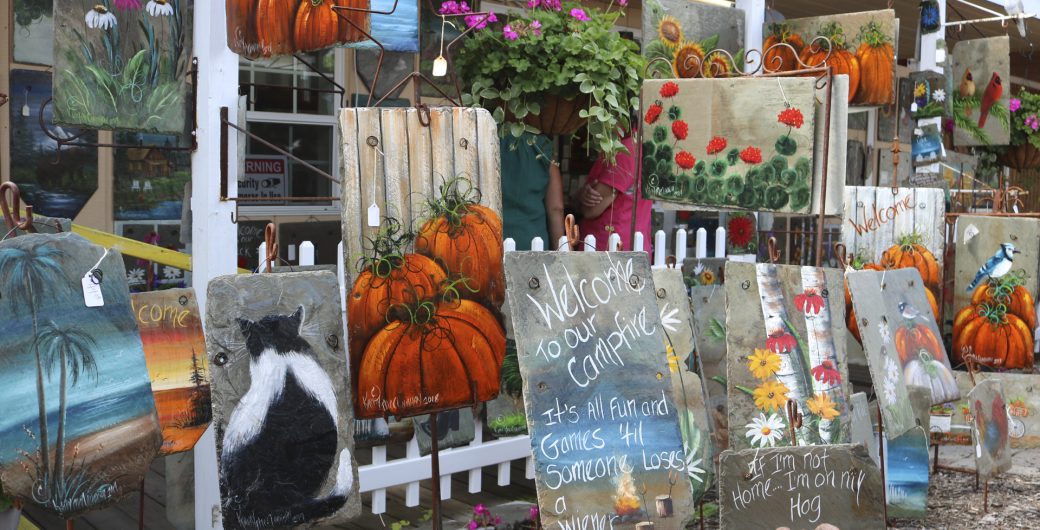 Artisans & Local Makers
Shipshewana, Indiana
Thank you for supporting our local artisans & makers!
Shipshewana & LaGrange County are full of amazing, talented artisans and makers who spend their days crafting products to sell to both locals and visitors. We invite you to explore what's made here and be sure to take home something that will always remind you of your magical trip in Shipshewana: whether it's all new kitchen cabinets, a hand-woven rug or basket, a hand-crafted alligator leather purse or even a ceramic cow hoof mug!

FURNITURE & CABINETS
When you're looking for quality furniture and cabinets, Amish woodworking is at the top of the list! True craftsman skills handed down for generations and an attention to details make our local wood products something that will stand the test of time – and will become cherished heirlooms for your family for decades to come (quality never goes out of style).
LOCAL ARTISTS
Shipshewana has a long history of offering local artists a venue to sell their hand-crafted wares that continues on today – whether it's along the aisles of the Midwest's Largest Flea Market or in a quaint, hipster shop downtown our artists love to show off their talents to our visitors! We guarantee you'll find quality, unique items to take home with you year after year.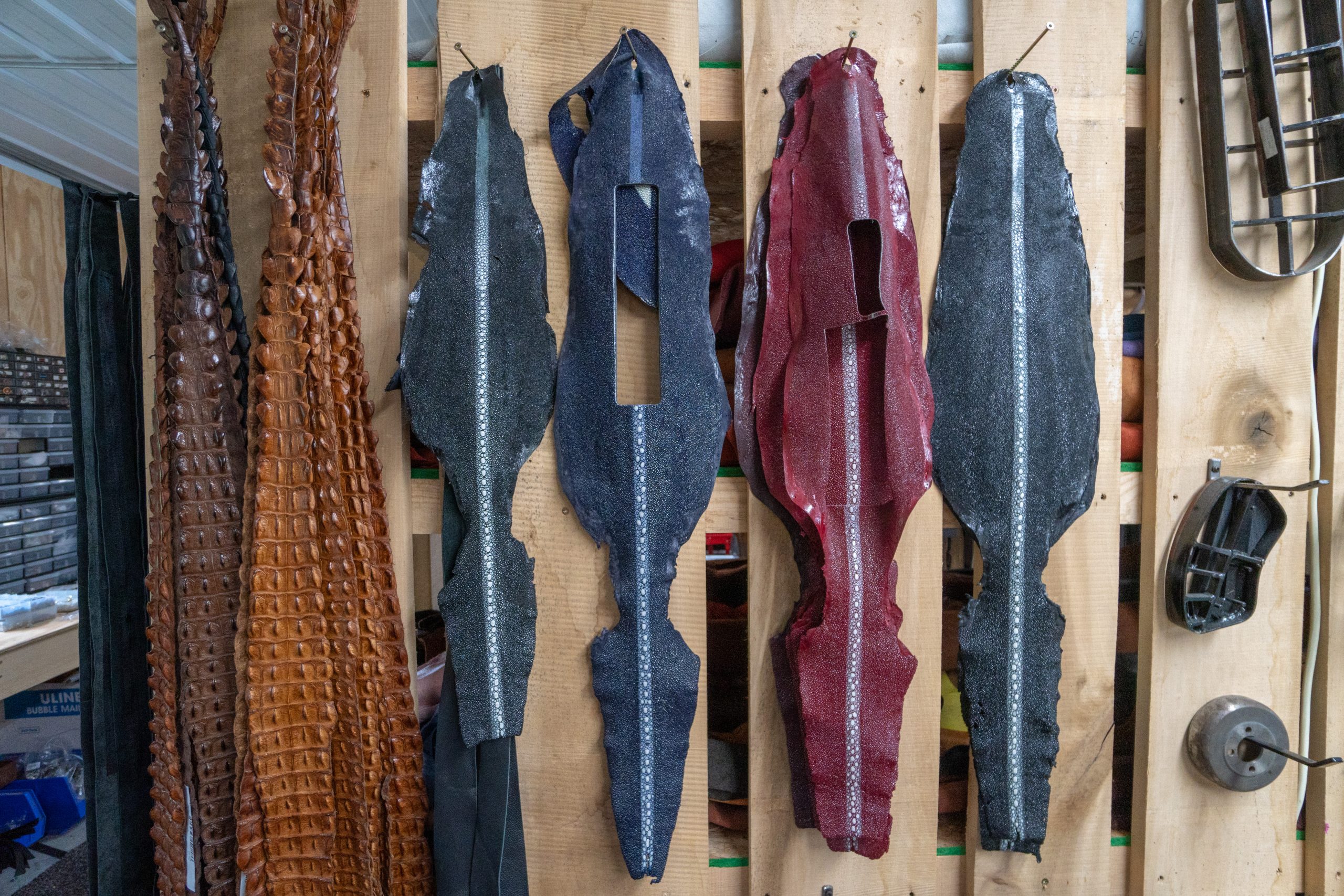 QUALITY LEATHER ITEMS
From ostrich belts to equine saddlery, we have makers who know leather in Shipshewana! You can even watch them work and request custom orders. Quality items that will last made by craftsmen who love what they do.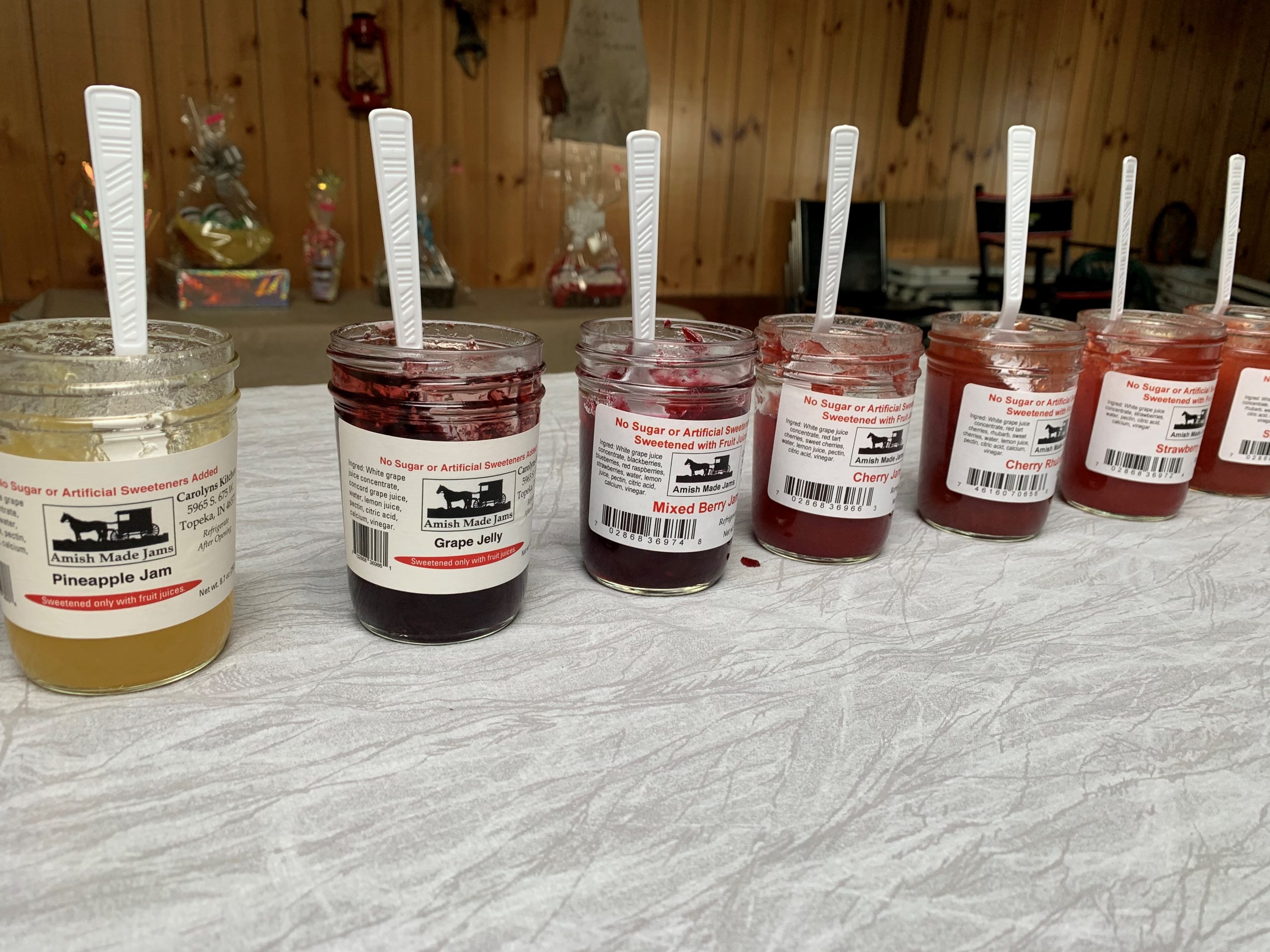 FOOD STUFF
If you can, bring a cooler! Because once you see all the tasty, locally produced food items around Shipshewana you'll definitely want to take them home. Everyone knows about our Amish noodles and Amish peanut butter, but we make everything from popcorn to hamburger around here and we're pretty proud of it. Stop by the Visitors Center for recommendations, information on watching products being made and more.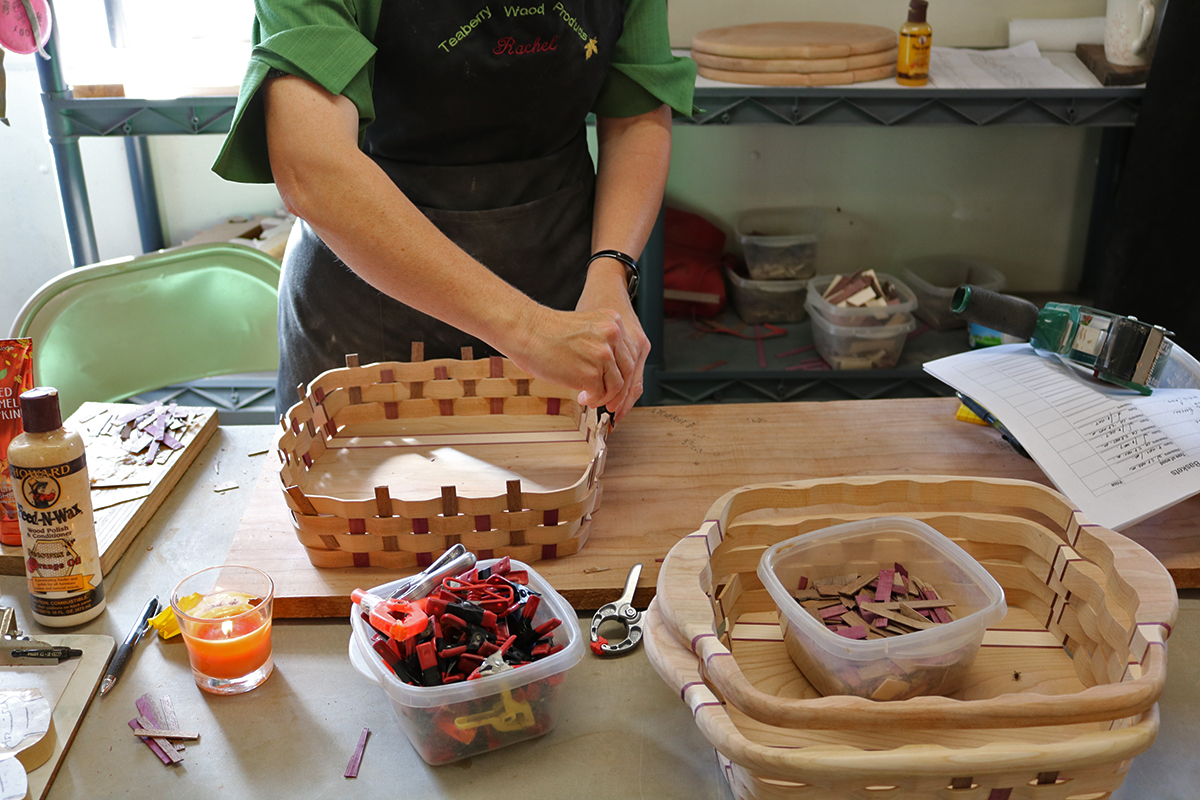 WOODCRAFTS
What could be better than taking home a wood craft from Amish Country? The options are too many to list, but visitor favorites are our hand-made wooden baskets and our old-fashioned wooden toys – both make a wonderful gift for friends and family back home. You can also take tours of the woodshops and watch the makers.
Come back soon to see what's new!
Things change from year to year in Shipshewana – sometimes businesses close and new ones pop up. Another reason to come back year after year is to see what fun and exciting things have been added in Amish Country, Indiana.