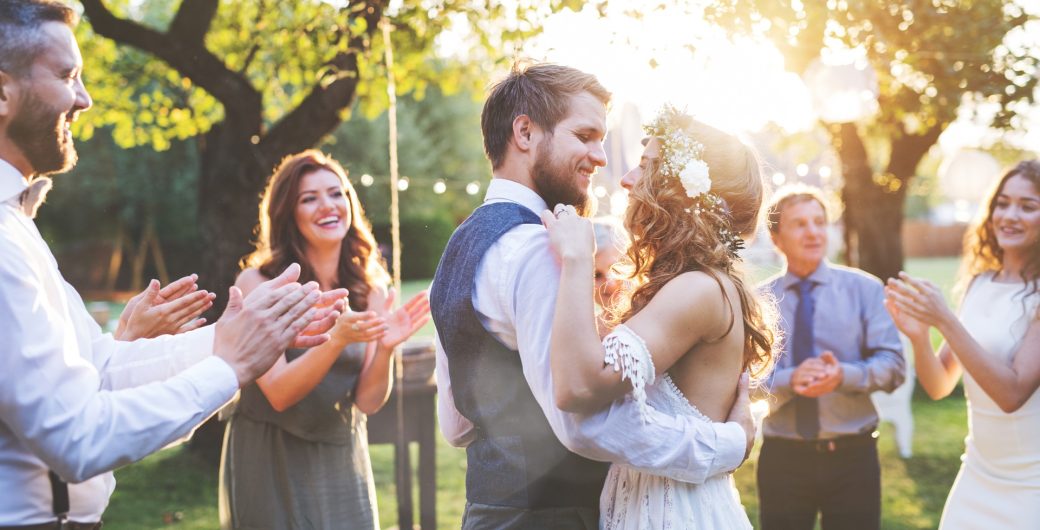 Weddings
Venues in Shipshewana Indiana
Did someone just drop to one knee with a ring? That moment of happiness is quickly changed to extensive planning and stress; one of those factors being where to hold the wedding. So why not host it in a destination you love? Check out these wedding venues in Shipshewana & LaGrange County, each with their own uniqueness.
Lakeside Occasions
Barn weddings are all the rage right now, and Lakeside Occasions has perfected the look with their barn built in 1887. Not to mention scenic views of Emma Lake, an outdoor bar, and even unique structures for the bride and groom to get dressed and relax before the ceremony. Once you see the pictures of the facilities, you'll be sold.
Farmstead Expo Barn & Pavilion
Conveniently located blocks from downtown Shipshewana and directly next door to the Farmstead Inn, the Farmstead Expo Barn & Pavilion is in a perfect location to host a memorable reception.
The Expo Barn has great flexibility and two floors. The Pavilion is enjoyable for those summer wedding nights. Don't worry there are closeable doors on the sides in case of bad weather.
Blue Gate Performing Arts Center
The Blue Gate Performing Arts Center provides an extremely configurable space for any size reception. With up to 15,000 square feet, invite as little as 10 or as many as 1,000 guests. Located next door to the Blue Gate Garden Inn, your guests won't have to travel far after the big party.
Michiana Event Center
The brand new Michiana Event Center (MEC) is HUGE! If your list of attendees is growing more and more, this might be a place to consider. Highly configurable, the MEC gives you the freedom to let your imagination run wild. It's also located right in Shipshewana near hotels and several B&Bs.
LaGrange County Parks
County Parks might not be the first place you think of for a wedding venue but think again. Four of the different parks have a number of facilities both inside and out for those more intimate weddings. How cool would it be to have a reception in a log barn from 1826?
Ruthmere Museum
Ruthmere Museum Campus offers three unique opportunities for your wedding ceremony. This extensive estate offers several historic museum properties that can serve as settings for your special day. From intimate elopements to grand celebrations, your day here will be surrounded by history, art, and elegance. Ruthmere Mansion was built in 1908 and is in the Historic Beardsley District in Elkhart, Indiana. Your grand celebration will take place in a vintage setting surrounded by history, art, and elegance. The main courtyard is a traditional French "blue and white" formal garden and seats 150 guests at outdoor ceremonies during the warm summer months and into the early fall.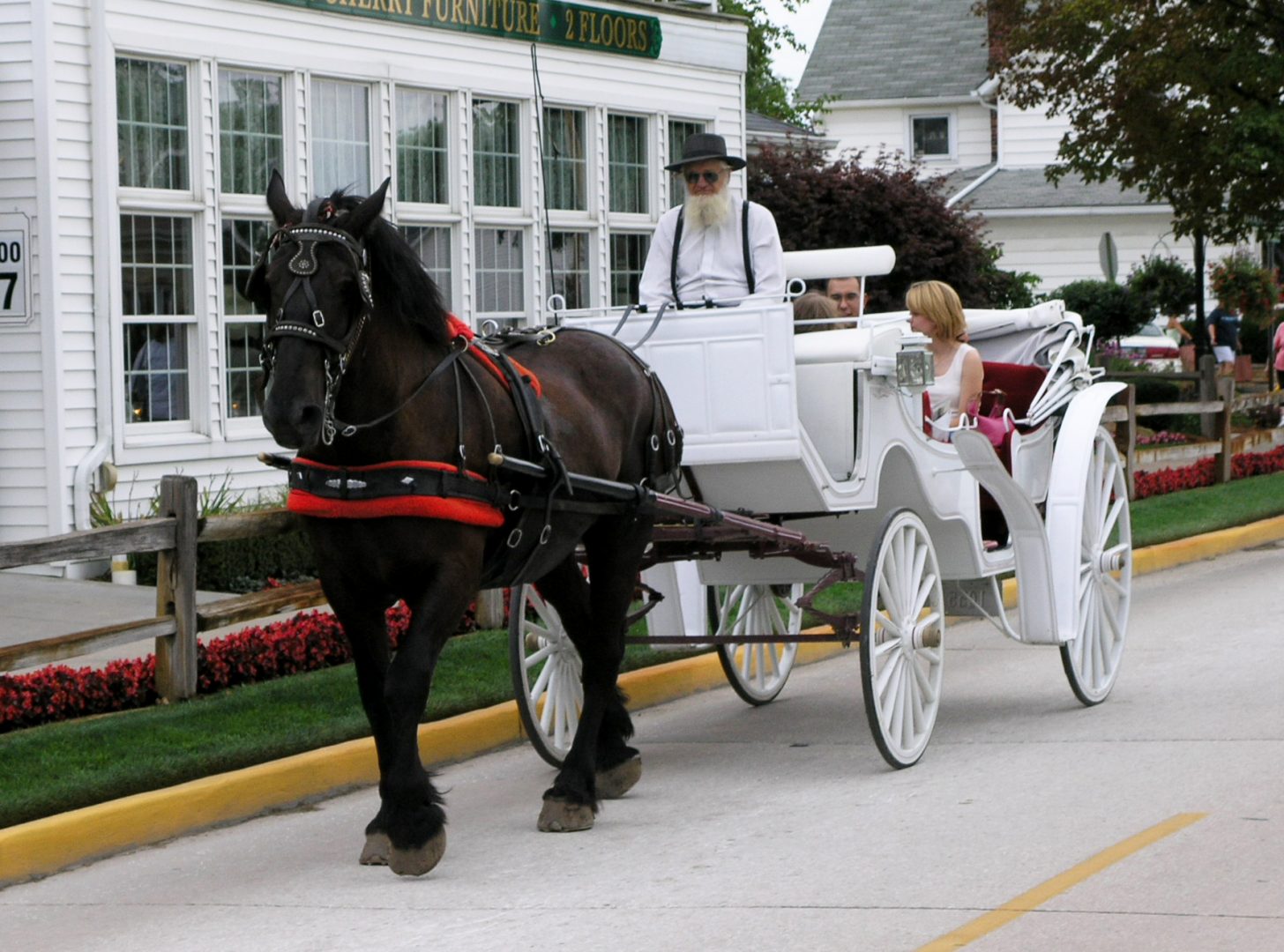 Make it a Fairy Tale …
Arrive in style fit for a princess in a beautiful white carriage! The Blue Gate offers special carriages for all occasions. From an elegant white vis a vis to a 22 passenger horse-drawn trolley to black buggies just like the Amish use. Call at 888-447-4725 to check availability.
Need Someplace For Guests to Stay?
No matter which venue is right for you, we have plenty of great lodging available to accommodate all your guests. From unique hotels right in the heart of Shipshewana to national names you trust just off the Toll Road.