Many vacation destinations have added technology services to make the trip more convenient and efficient – at the cost of making the experiences less personable and tying you to your phone. Shipshewana is one of the few places that is the exception to that trend, and our way of simple living makes us the perfect vacation destination to unplug and reconnect with those you love and to create opportunities for cherished memories.
Just a few ideas to get you started – but there's more than a days worth activities that will make you and your family put down your devices and connect with each other. Check out these 10 ways to "unplug" in Shipshewana, Indiana:
Hollow Ridge Lodging
Whether you're trying to pry the phone out of your kids' hands or want to escape the daily grind, a few days in Shipshewana is what you need to reset … but where should you stay? Hollow Ridge Lodging is a great RUSTIC place to relax and rejuvenate in an Amish-owned, wooded setting surrounded by whitetail deer. Their cabins have all the essential necessities like a full bath, linens, even campfire wood; but you won't find a TV or Wi-Fi connection. In the morning, wake up and smell the coffee – it goes great with Katie's tasty homemade cinnamon rolls.
Dutch Creek Animal Park
Now that you've fueled up for the day, the hard part is deciding what you want to do next (because you have so many options!). Dutch Creek Farm Animal Park is one of our most popular family stops and is perfect for any age of animal lover. Hop on the safari-style wagon to tour the grounds full of exotic animals from all over the world. You even get a bucket of feed to give to the animals, because trust me their tongues will come reaching for some! After the ride, stroll through the petting zoo area to get even more up close and personal with the furry locals. You'll be so intrigued, you'll forget you're "unplugged."
LaGrange County Parks
Many people aren't aware of how beautiful our parks are in LaGrange County – or that we have five to choose from! Choose from 'active' options like hiking trails, a disc golf course, and playgrounds or 'passive' activities like strolling through a preserve soaking up the beauty of northern Indiana nature or hanging on the beach on one of our hot, sunny summer days. (You'll be too preoccupied to even worry about cell service).
Pumpkinvine Nature Trail
Can't get enough nature? Take a bike ride on the Pumpkinvine Trail. It's an easy ride since the trail is paved and has lots of shaded spots, making it perfect to and the many Amish farms you'll pass. No room to pack a bike? No problem, there are a couple of places in Shipshewana with bike rentals for your convenience (stop by the Visitor Center for more information) or just walk it!
Shopping
Head downtown in Shipshewana for a full-days worth of shopping. Leave your phone in your car and stroll through the 50+ shops that line the streets – each store has its own uniqueness and eclectic items that will keep you charmed and intrigued for hours. So give your wallet a workout while you're giving your cell phone a rest!
Live Entertainment
Your attention will be captivated at one of our many amazing live performances that happen year-round in Shipshewana. Whether you see one of Blue Gate Music Halls's famous musicals, a well-known performer at the new Blue Gate Performing Arts Center, or a horse show at the Michiana Event Center, you'll be too caught up in the excitement to worry about your phone.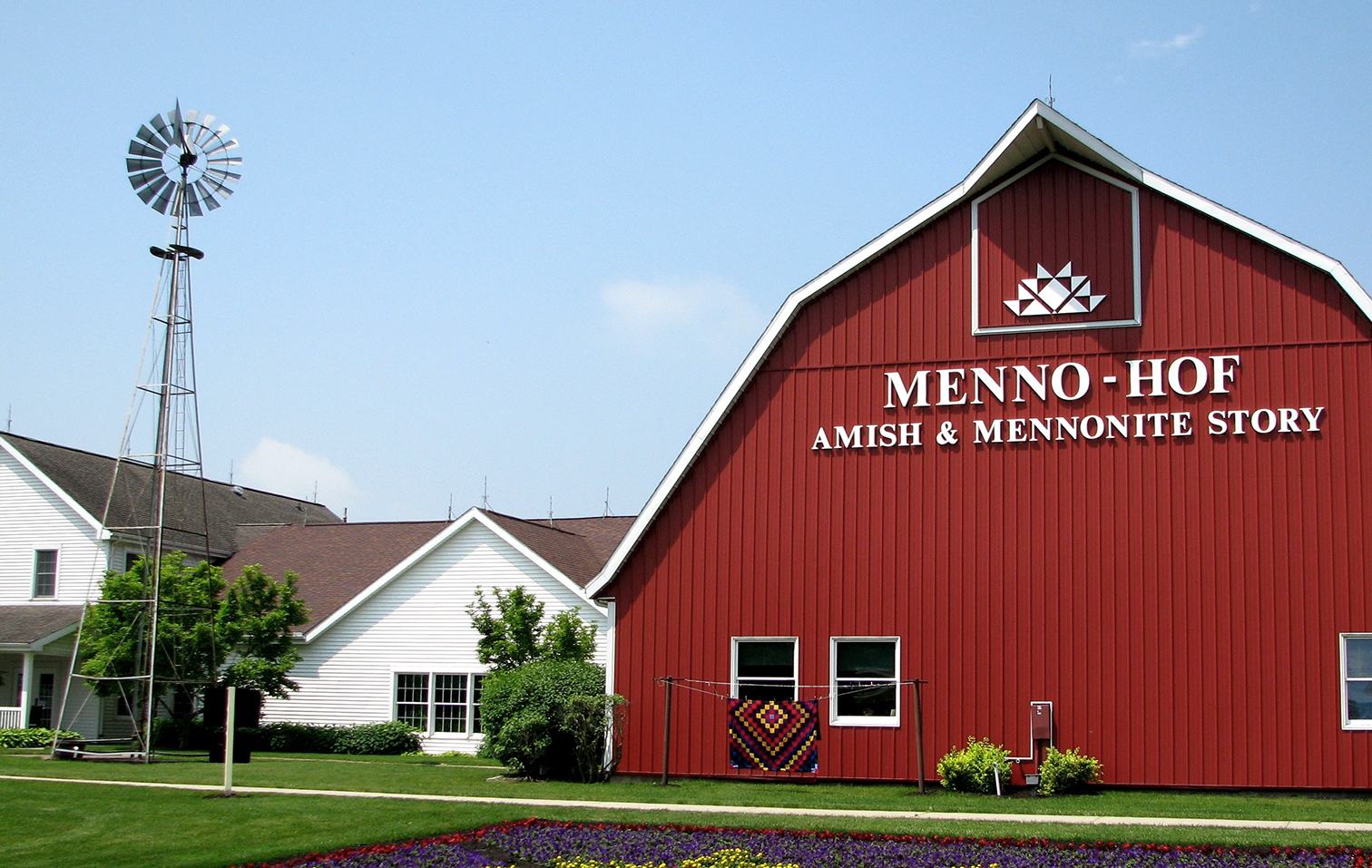 Menno-Hof
Shipshewana & LaGrange County have one of the largest Amish populations in the country, so why not learn about the unique culture while you're here? The Menno-Hof museum guides you through the history of the Amish and Mennonites with some localized history as well, showing you videos and interactive displays along the way. Visit the simulated tornado room – that'll be sure to blow the phone out of your hands! It's the perfect stop to give you the background on the local culture.
Heron Creek Golf Course
Brush up on your golf skills at Heron Creek Golf Course in LaGrange, just minutes from the heart of Shipshewana. Play all 18 holes on the relaxing course at an affordable price. They run specials and events all the time, so call ahead, you may be coming on a perfect day.
Water Sports
Feeling adventurous? Head over to Trading Post Canoe or T&L Country Canoes to ride down one of the scenic rivers in LaGrange County. Whether you opt for a short float or an all-day river excursion, you'll be in awe of the scenery and natural splendor we have to offer here. It's best to just leave the phone in the car!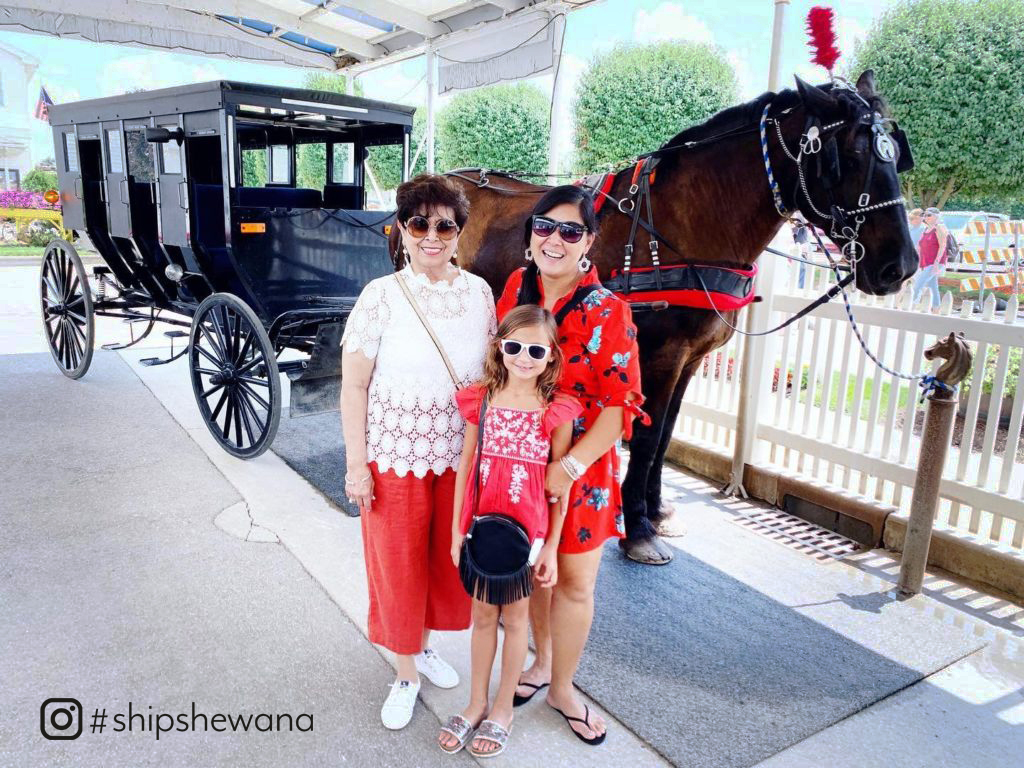 Guided Amish Tours
To cap off a busy day, unwind on a buggy ride out to an in-home Amish meal. The driver will entertain you with stories on the way, and you'll love the warm welcome you'll receive from your host family. No, there's no Wi-Fi connection at the house! You'll be dizzy from the smell of 20 different mouth-watering home cooked favorites – go ahead and sit down for a traditional Amish Thrasher's meal.
Along with the great food, their amazing hospitality and fellowship will make your experience on to remember – not to mention no one will be distracted by their phones. Finish up with a freshly baked dessert before rounding off the night with a buggy ride back to town.
Can't quite go without your phone?? We get it! Cell service is available in LaGrange County, and we even have some great selfie spots and photo opportunities for you to grab a pic for social media! And don't forget to tag us!! #shipshewana