A favorite trail for both locals and visitors!
The Pumpkinvine Trail is a solid surface biking/walking trail connecting the towns of Elkhart, Goshen, Middlebury and Shipshewana. This well-maintained 17 mile trail weaves through the beautiful Northern Indiana countryside and offers stops along the way to sit in the shade, grab some lunch or ice cream, watch Amish farms and check out attractions.
Shipshewana TRAILHEAD!!!
Enjoy the trail and then easily access downtown Shipshewana for food, shopping, entertainment and more!
HOW DO I ACCESS THE SHIPSHEWANA TRAILHEAD?
Our Shipshewana Trailhead starts at North Park at the corner of Depot St and Talmadge St. making it easier to access the trail head at our community parks near the town hall. (see map above and note about the trail extension into Shipshewana)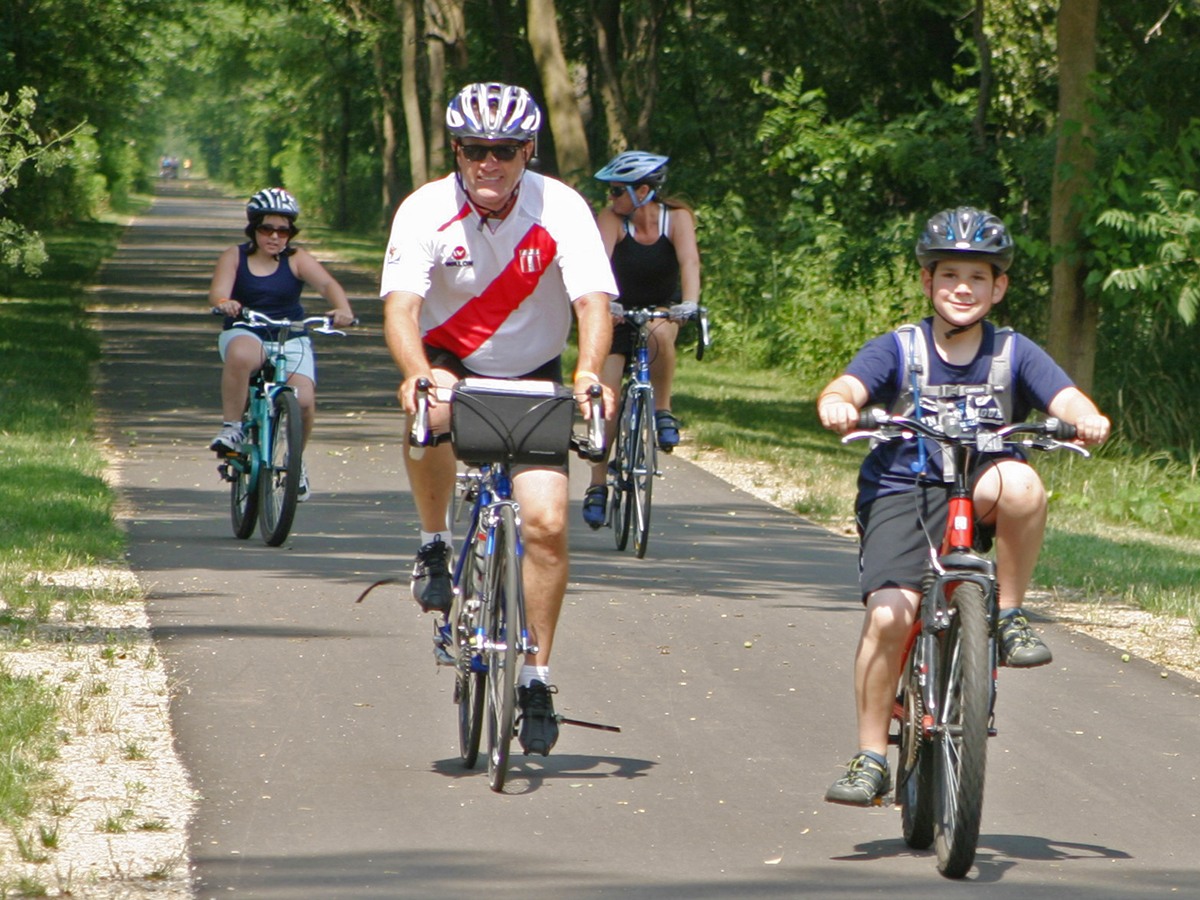 ACCESSIBLE FOR EVERYONE
The trail surface is asphalt, except from State Road 4 to County Road (CR) 28 northeast of Goshen where the packed limestone surface is accessible and suitable for narrow-tired bicycles. All along the trail there is vegetation and plenty of tree cover for summer rides with the family.
WHO TAKES CARE OF THE PUMPKINVINE?
Friends of the Pumpkinvine Nature Trail, Inc. originally converted the abandoned Pumpkinvine railroad corridor into a linear park and greenway. The organization is dependent mainly on dedicated volunteers to carry out day-to-day work required to achieve short and long-term goals, as well as Parks departments for assisted maintenance.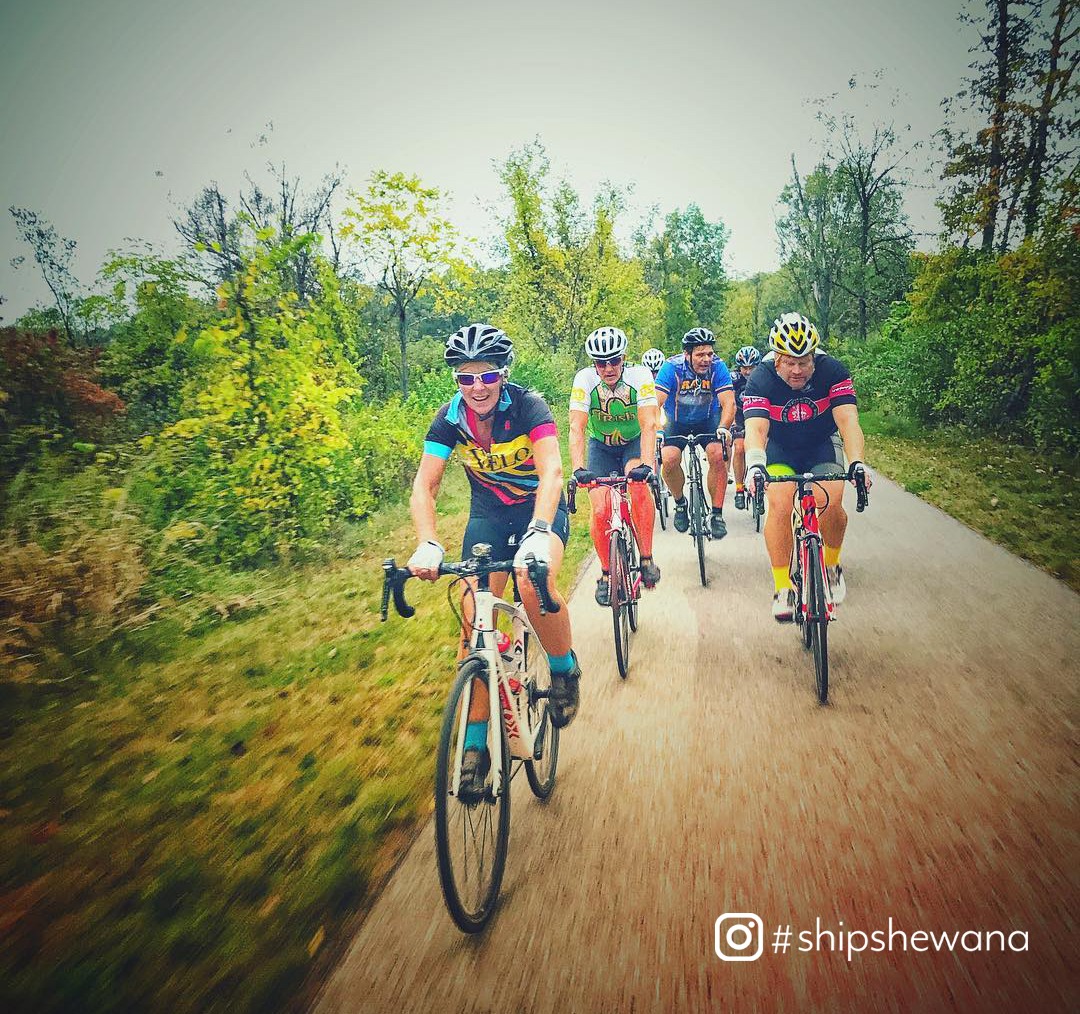 WHO USES THE TRAIL?
You'll see a wide variety of people using the Pumpkinvine on any given day. Amish families in Goshen and Elkhart will ride all the way to Shipshewana to see family for the day on it. You'll see hard-core bike enthusiasts riding it, and Amish Country tourists walking it in the evening after a delicious dinner in town. It's a great trail for everyone!
LOCAL BIKE RENTAL
Didn't bring your bikes to town? No worries… we have two bike rental locations nearby. Use the sites below to rent and reserve your bike today.
Pumpkinvine Cyclery – Reserve bikes online and pick up at the following location: Pumpkinvine Cyclery 413 N. Main St, Middlebury, IN 46540
Shipshewana Bike Rental – Bike rentals are made online and can be picked up at the following location: Farmstead Inn 370 S Van Buren St, Shipshewana, IN 46565
#PumpkinvineTrail
When you're out and about enjoying the Pumpkinvine, be sure to snap a pic (selfie or scenic!) and post it on Twitter with their hashtag so they can see it!