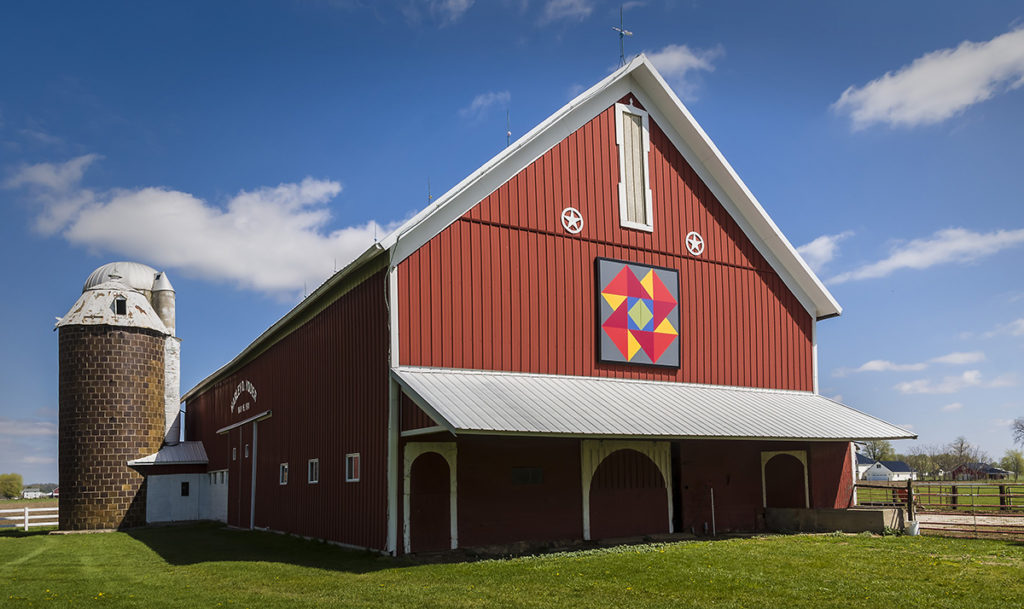 The Barn Quilt Trail
You too could be a part of this treasured rural tradition.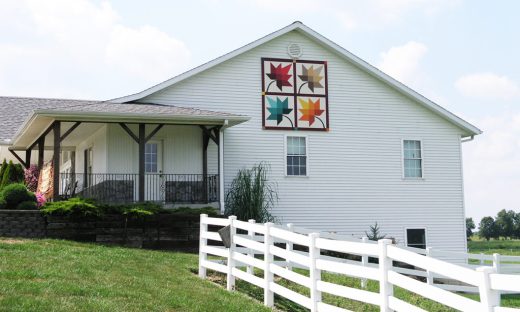 There's no better way to experience the culture and history of rural Northern Indiana than by hitting the backroads and traveling the countryside. There, you're likely to see some colorful wooden Barn Quilts adorning historic barns, family homesteads, and public spaces. They're a remarkable combination of traditional art, history, and familial connection.
Their history begins nearly 300 years ago in central regions of Europe; Germany, Austria, and the Netherlands, and the tradition traveled here with early immigrants. They were quite common among the Pennsylvania Dutch, not only as expressions of family and place, but additionally served as points of navigation for travelers.
Barn Quilts are constructed using wood, and are painted with heirloom quilt patterns. No two Barn Quilt blocks are the same, just as traditional quilts vary in size, color, and style. Many of the quilt patterns tell stories about family, history, and culture.
The pieces in LaGrange County make up the LaGrange County Barn Quilt Trail, and as of 2023, there were 16 Barn Quilts listed on this existing Off the Beaten Path Map, which can also be picked up at the Shipshewana Visitor's Bureau. The map assists visitors in finding these one-of-a-kind historical art pieces, as well as a host of other fascinating stops.
New in 2024 will be updated maps and an expanded Barn Quilt Trail, as well as the companion self-guided audio tour taking visitors and residents past many beautiful Barn Quilts.
The LaGrange County Convention & Visitors Bureau (LCCVB) is currently inviting any family or business LOCATED IN LAGRANGE COUNTY to sign up to host a FREE Barn Quilt on a highly visible part of your property.
Karen Weiland, Barn Quilt Artist & Project Manager will work with you to choose the size, pattern, and colors used to make your Barn Quilt as singular as you are. If interested, please fill out and return this printable form.
Questions? Call the Visitor's Bureau at 260-768-4008.