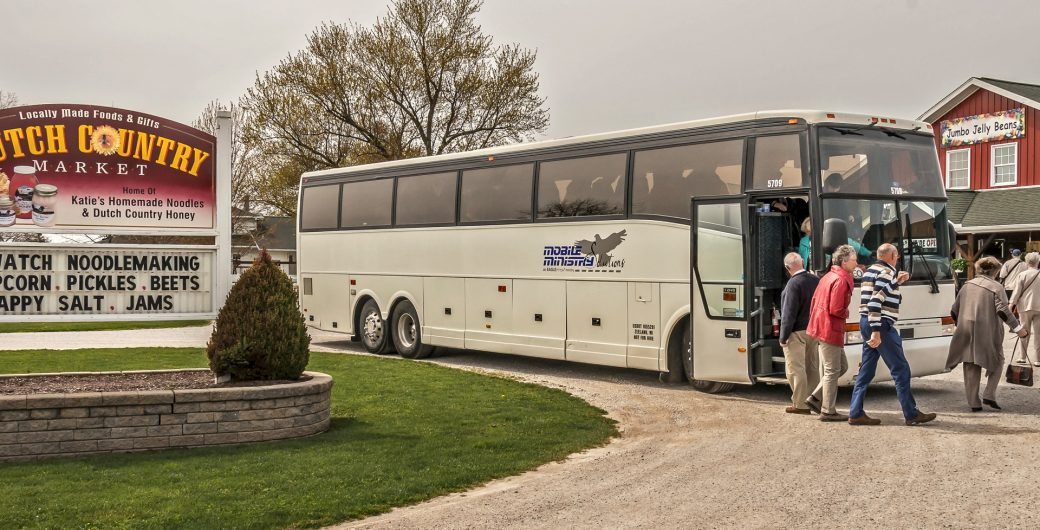 We Love Groups!
Discover the Splendors of Shipshewana/LaGrange County, IN located in the Heart of Northern Indiana's beautiful Amish County culture. Handcrafted and grounded in rich tradition and culture, this group-friendly hidden gem flourishes with authentic Amish County hands-on experiences, abundant live-entertainment encounters, amazing events, astounding escapades for shoppers, artisans, makers and quilters, antique and vintage junkies and more.
Discover all the reasons we host almost two million visitors a year!
Charming Shipshewana/LaGrange County, Indiana, is known for its unhurried pace and an unspoiled countryside where life is a blend of modern world vs. a time when life was slower.
Shipshewana is known for its 'walkability', groups, and motorcoach-friendly ease-of-access and free parking….all clustered along the Marvelous Mega Mile of truly unique Experiences, Events, Attractions and Entertainment.
We love groups! And groups love us! Whether it's a day trip, stop-over, or an overnight trip, we will assist in hand-crafting tours—customizing itineraries from a full and diverse menu that offers a wide-ranging options of group friendly activities that will meet and exceed your expectations; and help create a wonderfully memorable experience for your group.
Be our guests! Contact us today to help make planning your next group trip a breeze.
Authentic Amish Experience
Give your group the experience of immersing them into in the quiet, simple, picturesque splendor and quiet tranquility of the Amish countryside as you take them Off the Beaten Path where they can unplug, unwind, and embrace a slower pace. Here, they can meet the Amish people who live here and offer authentic experiences and products.
Experience the stunning gardeners' handiwork art form of the Quilt Gardens along the Heritage Trail. Discover the unique artful quilt square designs of the Barn Quilts and cottage shops.
Watch Amish craftsman and artisans at work making highly crated furniture, exotic leather handbags, wooden baskets, rag rugs; or bringing life back into live edge wood; or turning reclaimed or re-purposed barn wood or other recycled materials into masterpieces.
Experience a one-of-a-kind Amish One Room Schoolhouse, Exotic Animal Farm or Dairy Farm.
Enjoy in-home Amish meals, baking and cooking demos, and maybe even watch a game of 'marbles'.
Give your guests the opportunity to tour, observe (and sample) Amish food crafting such as cheesemaking, handmade noodles, pretzels or candies, jams and jellies.
Bus Groups
Thousands of bus groups come to Shipshewana each year to enjoy our local Amish culture, our beautiful selection of stores and shops, our delicious Amish home-cooking, and our quality year-round entertainment.
The LaGrange County CVB is looking to not only meet but exceed any expectations you may have as a tour operator. Based on your group's interests we'll provide friendly, knowledgeable step-on guides, custom itineraries, and reservation assistance – everything you need to make bringing a bus group to Shipshewana simple and fun.
You can trust you are getting expert advice on what the area has to offer by working with the staff at the CVB! We are excited to work together to make your group trip to Amish Country one to remember.
Family/Friend Groups
Not a bus group but have 10 or more people in your group coming to Shipshewana? We can help you connect with local businesses and services that welcome groups as well as provide ideas for area activities. We can also help if you are planning a wedding or a reunion.
Connect With Us
Please email [email protected] for information on groups.
Step-On Guides
There's no better way to experience Shipshewana/LaGrange County than with a local by your side! Our step-on guides are a must for any bus coming to our area, perfectly filling up the time between stops with area history and personal stories. Not to mention, they're the "in" to those backroad stops you never knew existed. Contact one of them today and see what kind of tours they can offer!