There's always one downside for going on vacation, leaving that furry little friend to wonder why you're not home at 5:42 like a usual day. So, why not just bring them along for the ride? You'd be surprised (and excited about) how pet friendly LaGrange County businesses are!
Shipshewana Flea Market
Visit on a Tuesday or Wednesday for the perfect place to have your dog do some walking, the Flea Market. You can be assured, they won't be the only ones there on four legs. Not to mention, there are vendors that sell goodies just for your dogs.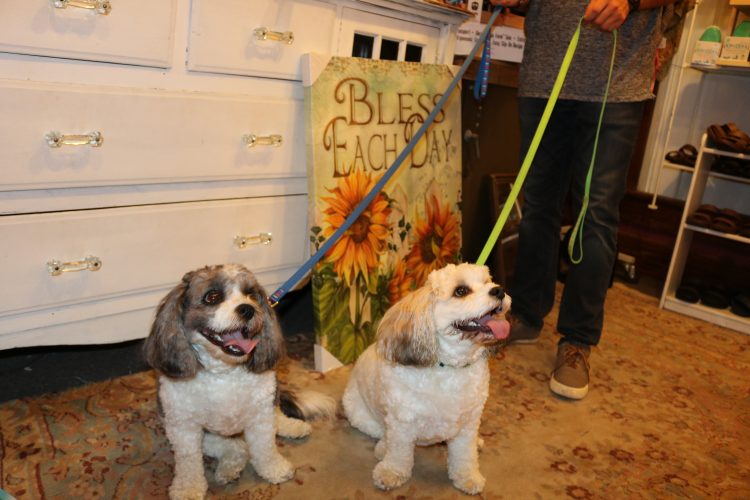 Shopping
A few blocks away is the downtown area that will please any shopper, and of course, there's merchandise for the little ones too. Cherry Pickers, Cornucopia, Country Yard Outlet, Lasting Impressions, are just a few to name where your pets can shop 'til they drop. Plus, if you make your way through the countryside, most of the local businesses welcome them as well.
Pumpkinvine Trail & County Parks
The Pumpkinvine Trail is the perfect place for your pets to work off their treats. The entire trail is paved and most of it is shaded for a beautiful summer walk. Expect warm greetings when you pass by a biker or a fellow walker.
Our County Parks are also pet-friendly but require leashing and correct disposal of waste.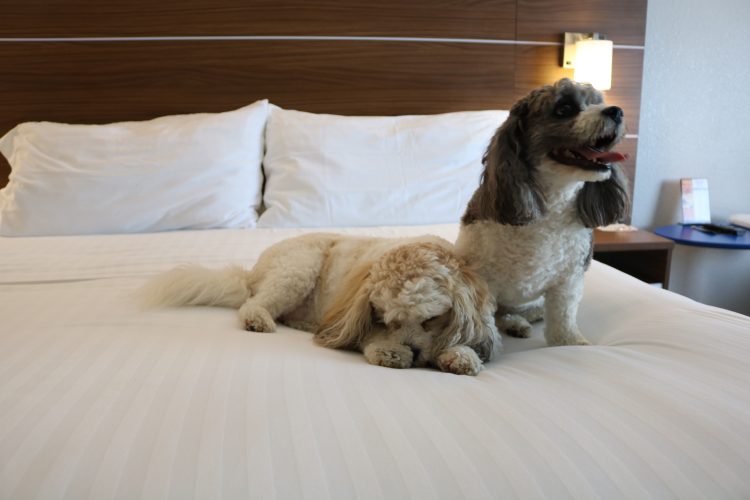 Places to Stay
After a full day of shopping and activities, you'll want a place to rest up. Right in Shipshewana, there's the Der Ruhe Blatz and Super 8 that love to have your pets stay the night. Or, take a short drive to Howe and check-in at the Holiday Inn Express. Plus, campgrounds around here are very pet-friendly and always like to see your furry friends just as much as they like to see you.
Visitors Center
Not sure what else you and your pets can do? Stopping at the Visitors Center when you first arrive in town is highly recommended. Here you and the pups can find all sorts of area information and get suggestions on where to go and what to do from any of the staff.
While that's enough to keep you busy for a day, there's plenty to keep everyone (including your beloved pet) entertained for an extended weekend. There are plenty of stores, and activities you can do with them while you're here including outdoor recreation.