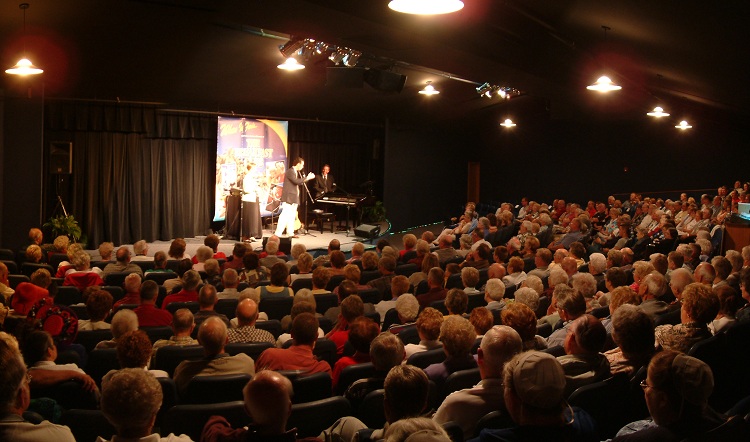 Groups Attractions
Shopping, Events, & Entertainment
SHOPPING
Enjoy some retail therapy in Shipshewana and LaGrange County!  Whether it's something "your hearts desire" or something "for someone else", the multitude and variety of shopping experiences for groups ranges in price and offerings in unique boutique and specialty gift and craft shoppes.  From furniture to home décor, from locally made artisan crafts to local food favorites such as meat, cheese and bulk foods, Shipshewana offers a multitude of browsing delights.
Don't miss the Midwest Largest Flea Market on select days of the week and seasonally for even MORE fun finds that bring on the smiles!
Located in the Heart of Northern Indiana's Amish Country, Shipshewana trading Place features the Midwest's Largest Flea Market with it's cray fun, auctions, bargains, and delicious food! your group will love scouring 40 areas and 700 open-air vendor (aka-FLEAS) booths hunting for bargains on home décor, clothing, produce, plants, tools, crafts, books, accessories, and everything imaginable at the market.
NEW and NOW!! ANNOUUCING a new Group Exclusive Experience within the Experience… The Flea Bag Trail Scavenger Hunt! Why not spice up the already great 'shop-til-you-drop' experience with a fun, laughter-filled, hands-on experience for your group finding "THE FLEAS"?!!
Participants can experience the hunt as an individual or in teams. It's not a race. Your Group is free to shop or eat or just take in the sites along the way; and HAVE FUN! Each vendor will eagerly meet you at each unique booth location as you discover and count the "Fleas".
EVENTS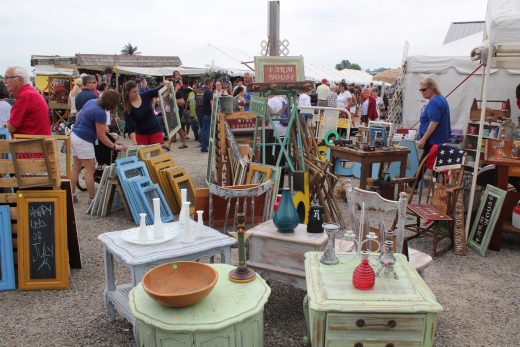 Looking for a special "umph" to spice up your group tour to the Midwest?  Need a "hook" or a have a special interest that your clients might enjoy?  With over 300 events each year, the Shipshewana and Northern Indiana region features specialty festivals, parades, expos, exhibits and shows to fit a variety of calendars.
The Shipshewana Trading Place is the Midwest's Largest Flea Market and offers a regular two-day-a-week shopping extravaganza.  NEW is the "Flea Bag Trail" which will add excitement to the traditional shopping experience on the grounds with guests earning a prize for completion before leaving.
Have fun at the Annual Shipshewana Pajama Days' event where guests in PJ's rise early to get HUGE shopping discounts.  Plan your next February tour to Shipshewana for a unique spin on winter shopping tours.
The annual Shipshewana Lights of Joy is a "must see" Christmas drive-thru light display that brings the magic of twinkly lights to life while your group is cozy inside their bus.
The online event calendar is updated daily for the entire area and offers easy searchable ways to find your perfect option for your next tour.  Ask us at the CVB how we can bundle experiences and create themed stops to connect with these events for a cohesive and marketable tour.
ENTERTAINMENT
Shipshewana offers year-round, world class entertainment and fun-filled annual attractions, entertainment and events that are sure to be a treat for Groups! There are 3 beautiful group-friendly venues for a wide variety of  exciting, unique live performances as well as special event spaces around town where expos, festivals, parades, craft and other specialty shows, attract 2M visitors each year! Those are designed with Groups in mind!